Army Cadet Colleges of Pakistan is working to promote and make easy to fulfill the requirements for joining Pakistan Army as a Cadet. These colleges or schools giving education according to following rules and regulations of Pakistan Army and its maximum chances that these students will join Pakistan Army in future.
The successful candidates will be future officers of Pakistan Army. The Pakistani national even they are living outside from the country can apply for their children's to study these schools and colleges but it's necessary to cancel other nationality of your child to take admission of cadet colleges. The all Pakistani students and candidates can take admission from class 5th to 11th class in these schools and colleges. The Detail of Admissions and Schedule can check from these cadet colleges.
In the year 2023, Army Cadet Colleges of Pakistan will be working to promote and make easy for the aspiring cadets to fulfil the requirements for joining Pakistan Army as a Cadet.
All the five Army Cadet Colleges in Pakistan are working hard to promote and make it easier for students to fulfil their requirements for joining Pakistan Army as cadets. The college management provides necessary facilities to train cadets and make them eligible for jobs as commissioned officers in Pakistan Armed Forces.
The list of top cadet colleges in Pakistan is presented below. The ministry of defence has allocated funds and manpower to support the development of the Army Cadet colleges. The objective of the Army Cadet Colleges is to promote, train, educate and produce good quality professionals for the Pakistan Army.
In today's world, it is imperative for every youth to get their education in one of the best universities of the country. This information helps them to select their future destination and also provides them all information regarding various educational programs that are available around the globe.
Military College Jhelum
Cadet College Kallar Kahar
Cadet College Kohat
Cadet College Kot Addu
Cadet College Lahore
Cadet College Mastung
Cadet College Palandri
Cadet College Petaro
Cadet College Sanghar
Cadet College Sialkot
Cadet College Skardu
Cadet College Swat
Cadet College Wana
Karnal Sher Khan Cadet College Swabi
Military College Murree
Military College Sui
Pakistan Steel Cadet College
Cadet College Razmak
WAPDA Cadet College Tarbela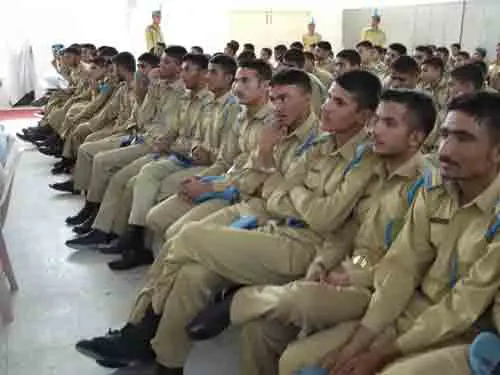 1st Year Admission in Cadet College 2023 Last Date