12th class chemistry Text book by Federal Board Islamabad
National book foundation published new chemistry Text Book for Board of intermediate and secondary education Islamabad for 12th XII Class Session 2023.
FBISE Today announced all HSSC Level Textbook details for All Subjects download
Chemistry Model Paper and Textbook Syllabus for year session 2023 and onwards: Click Here
The pride of performance Professor Doctor Inam ul Haq Javed Managing director of National book foundation published this book. The complete book is available at Market the Fsc students who are doing F.sc from Fbise require to purchase this book manually from near of book store. Fbise latest textbooks that are recommended by Federal board for preparation of 11th and 12th class, its necessary to follow these books that are given below.
Latest 2023-2024 Download Books: Click Here
First 5 Chapters Chemistry 12 Class
Content Author: Prof. Mian Muhammad Usman, Prof. Mian Abdul Hamid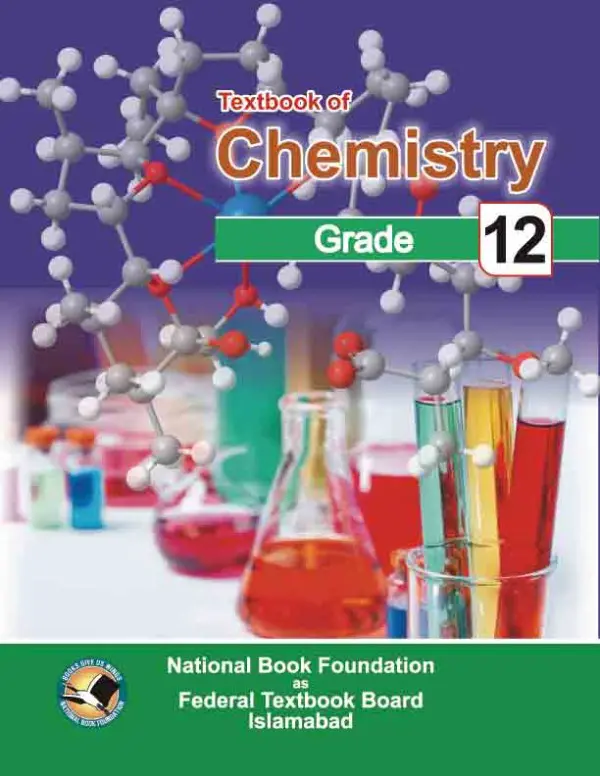 Elaborator / Designer: Hafiz Rafiuddin, Mr. Shahzad Ahmad
Composer: Mr. Amir Javeed
Editor: Mr. Majeed-ur-Rehman Malik
Desk Officer: Dr. Shafqat Ali Janjua (AEA)
Director Textbook Dev.: Mr. Jahan Khan Jamro
Management of: Mr. Aftab Soomro
Supervision of: Prof. Dr. Attash Durrani, (T.I)
First Edition: 2018