PTCL(Pakistan Telecommunication Company Ltd)  Launched New Device Evo Nitro Wi Fi Cloud Speed up to 9.3 Mbs, get blown away with Happy Speed.
Get Free Device Today Dated 04-July-2012 available at PTCL OSS  and Authorized retail outlets. for Further information call 1236.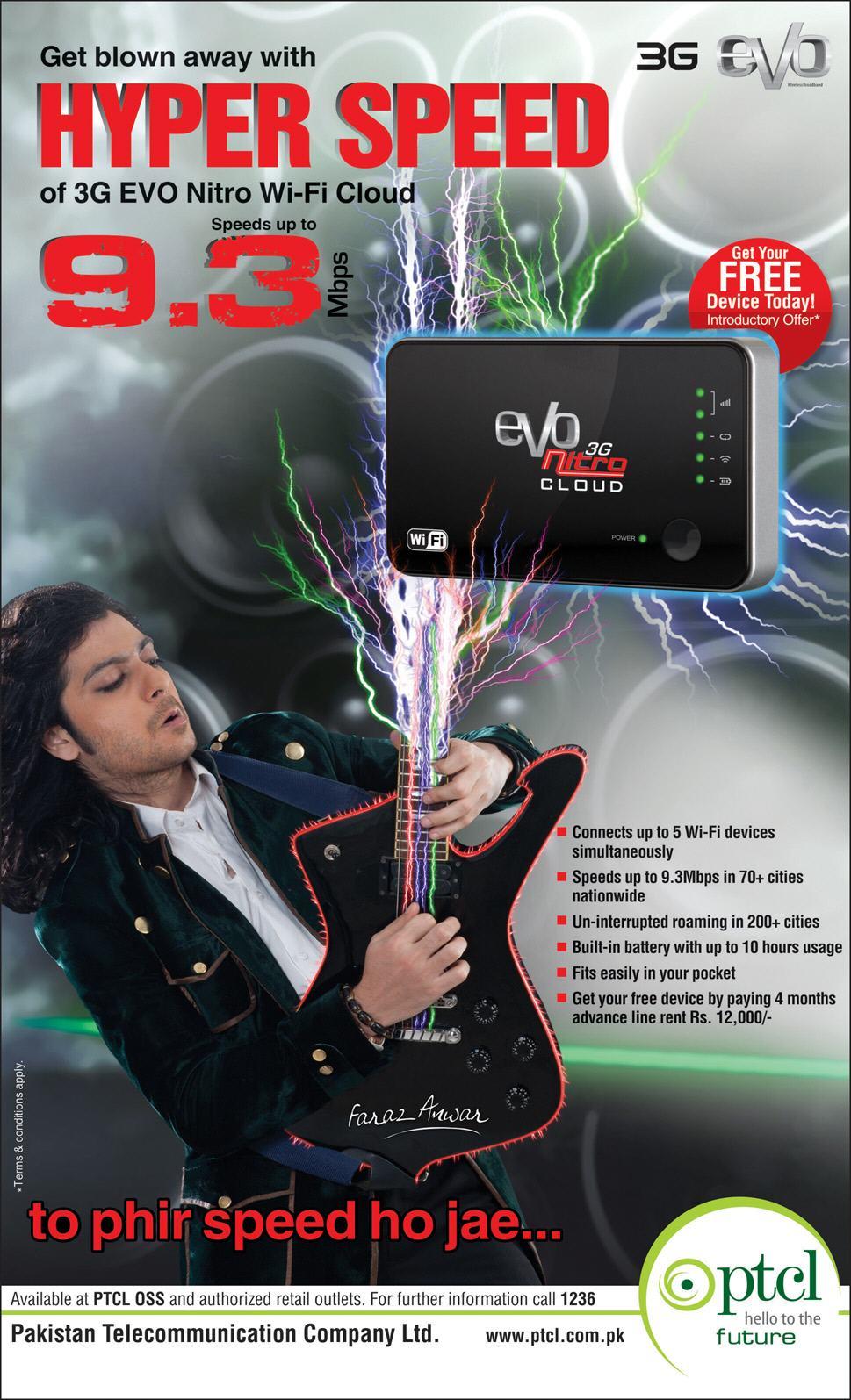 Introducing Evo 3G Nitro in Pakistan; "The World's first & most cutting edge EV-DO Rev.B commercial network". PTCL is the first operator in the world to commercially launch EV-DO Rev.B products which offer blazing fast speeds of up to 9.3 MBPS.
EVO 3G Nitro is all set to meet the next-generation's need for ultimate speed & superior performance. It is the next step in Evolution of the Wireless Broadband Revolution!
Whether it is streaming High Definition video or music, conducting a video conference while simultaneously browsing the Internet or uploading multimedia content, in the Nitro Universe everything happens at the speed of light