Army Burn Hall Boys College Abbottabad Open Admissions in XI 11th class for year 2022. ABHC receiving Admissions Applications from HSSC Part 1 candidates from today to dated 11 September 2022, Submit your Admission Applications before dated April 30, 2020. 1st year admissions starts by Army Burn Hall boys college.
Congratulation to successful candidates, in getting admission at Army Burn Hall College for Boys, Abbottabad.
Prospectus and Admission Application forms can be obtain from College office Rs. 1000/- Admissions forms can also download from website butt you must send to college Admission Application form with Rs. 2000/- Demand Draft to college Name of Principal.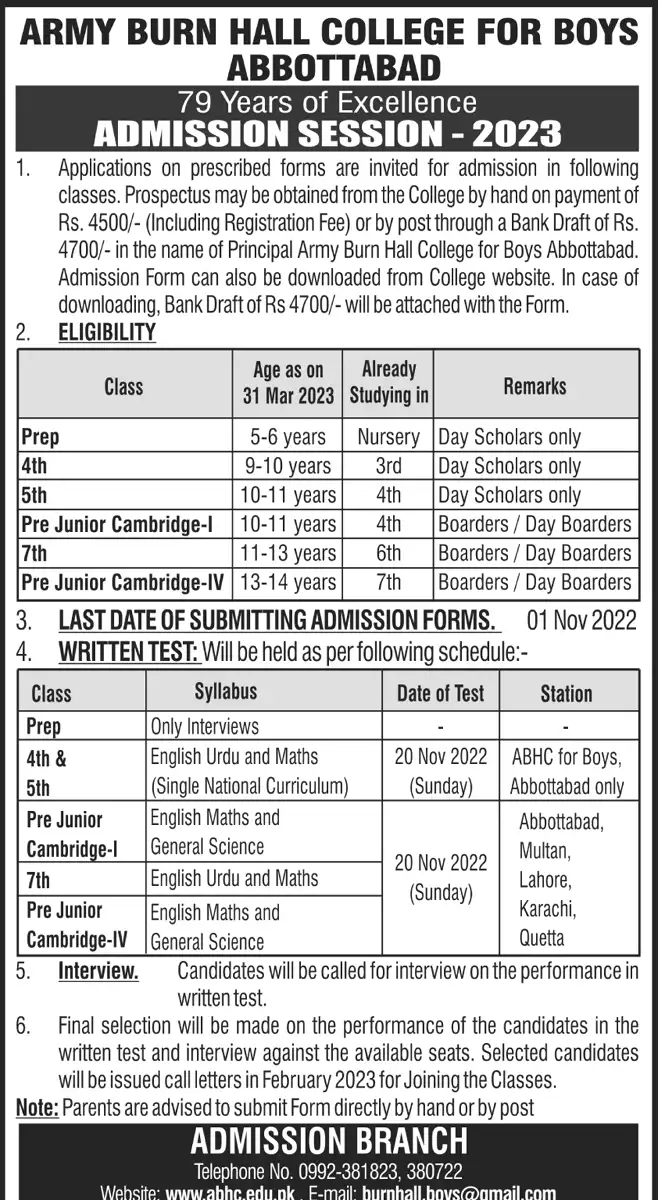 The age of candidates not more than 16 to 17 years old on dated 30-June-2022, Pre engineering and Pre medical Marks in SSC must be 80 percent and for ICS marks must be 70 percent to apply admissions in 11th class.