Aga Khan Foundation
Masters/PhD Degree
Deadline: 31 March (annual)
Study in:  any Country
Course starts 2019
Agha Khan Foundation Offering Scholarships 2019
The 2019-20 International Scholarship Programme application cycle is now open. Application forms can be obtained from the Aga Khan Foundation or Aga Khan Education Service/Board office in the applicant's country of current residence.
Agha khan foundation offering scholarships for international students year session 2019-2018, agha khan foundation provides limited scholarships for developing countries. The post graduate candidates scholarships offered by Agha Khan Foundation for every year. Pakistani, Bangladesh, India and some others developing countries candidates are eligible to apply for these scholarships.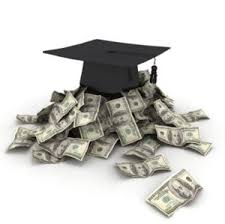 The selection procedure of Agha Khan Foundation is not difficult, if you are genius in any field, so you want to get degree from Agha Khan Foundation then apply today to avail scholarships education offered by Agha Khan Foundation.
Agha Khan University gives preference to those candidates whose age is less then 30 years old.
Deadline for application distribution for India: 13-March-2019
Deadline for submission completed applications for India: 24-March-2019
Deadline for application distribution for Pakistan: 14-March-2019
Deadline for submission completed applications for Pakistan: 28-March-2019
The complete detail about the scholarships and interview schedule for Agha Khan Foundation check Official site of institution:
https://www.akdn.org/akf_scholarships.asp