Agricultural Youth Internship Program 2020 Apply Online
Punjab Youth Internship Program starts Agricultural Internship Program for research and development in agricultural Centre of Punjab Pakistan.
Duration of Internship Program: 4 Months
Monthly Internship: Rs. 15000/-
Eligibility for this Internship Program:
16 years education degree holder in Agricultural with maximum age limit is 30 years old. The candidate who has passed their M.A in Agricultural is eligible for this Agri Punjab Youth Internship Program 2020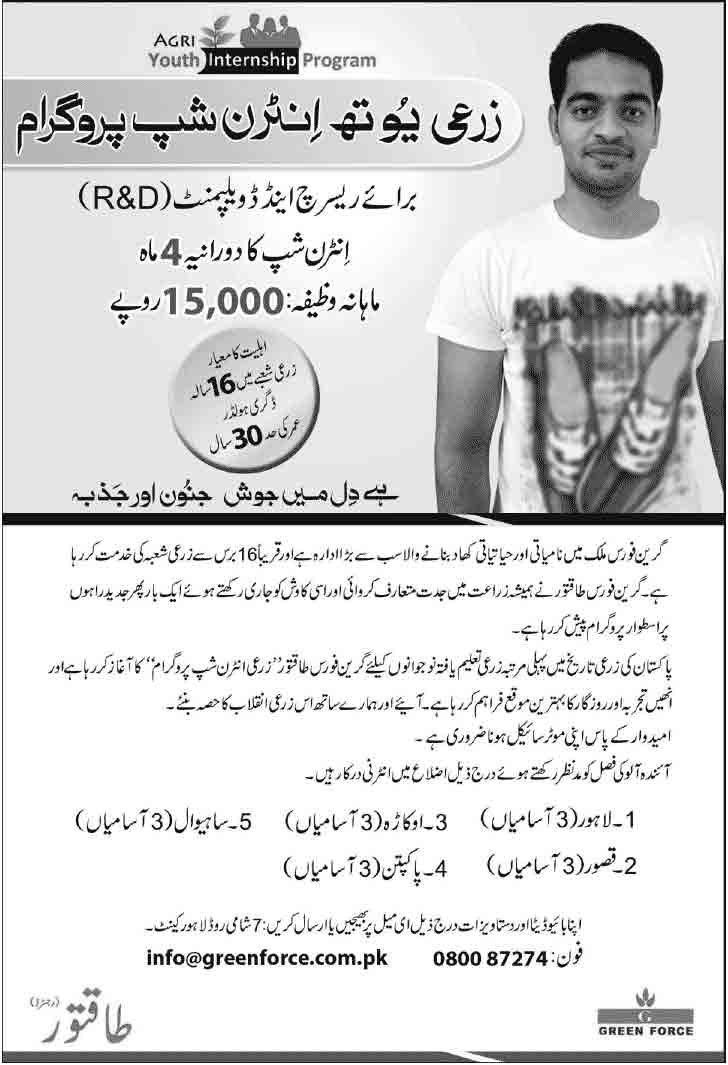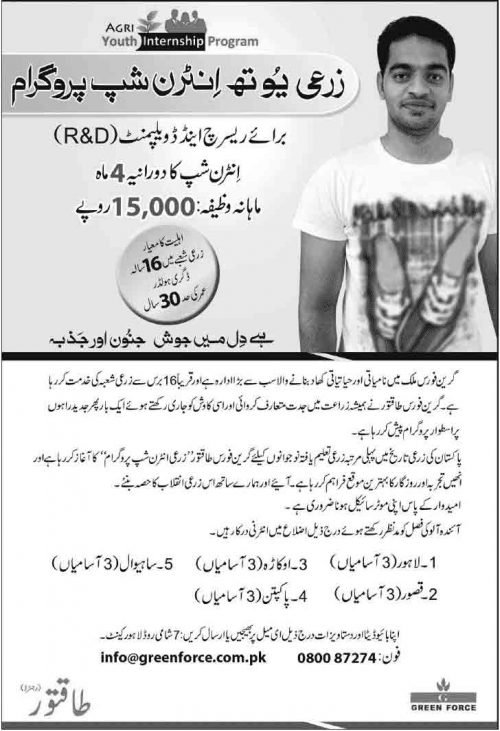 Green Force is providing agricultural education activities from 16 years, Green Force always provides new course for the youth of Pakistan and Punjab.
Green Force is a private company with limited liability established to recycle organic wastes collected from municipalities around the country into compost. Compost is an organic soil conditioner which enhances the fertility of the soil which results in better yield of the crop and replenishment of the depleted organic matter in the soil. It is especially useful if soil with high pH levels or saline soils which are unproductive.
Company Profile
Contact
Green Force (Pvt.) Limited
7 Shami Road, Lahore Cantt
Pakistan
Phone: (92)(42) 6672632
Fax: (92)(42) 6670976
Email:
Information: info@greenforce.com.pk
Exports: exports@greenforce.com.pk
Marketing: marketing@greenforce.com.pk