American lady Cynthia Ritchie accuses Rehman Malik & Gilani
US Lady Cynthia Ritchie (American National living in Pakistan) accuses PPP Senator Rehman Malik and previous Prime minster of Pakistan yousaf Raza Gillani. She said in his recent video that Rehman Malik in 2011 she was reped by former interior minister Rehman Malik that's right and she is physically manhandled by federal health minister makhdoom shahbuddin and Prime Minister Yousaf Raza Gillani, while he was staying at the president house. She said she would be happy to doing it in more details with appropriate, neutral, investigative Journalists. She has already shared the story with handful of people who I trust in case God forbids something happens.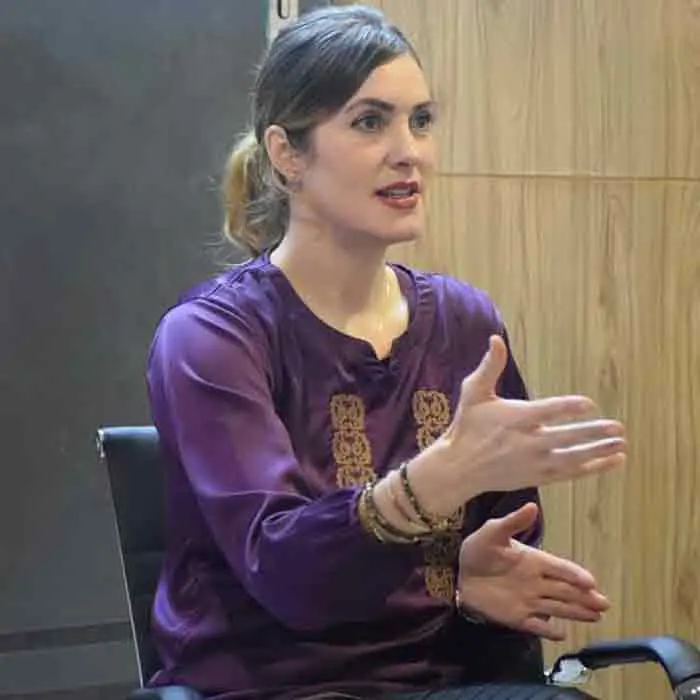 Now there are from two days top trending and people of Pakistan supporting US Blogger Cynthia Ritchie with hashtag #cynthiaisprideofpakistan if the allegations are true so it's a time for Pakistan People Party to investigate this case. The chairman of Pakistan People Party bilwal Bhutto Zardari should take action against this and make the special investigation team.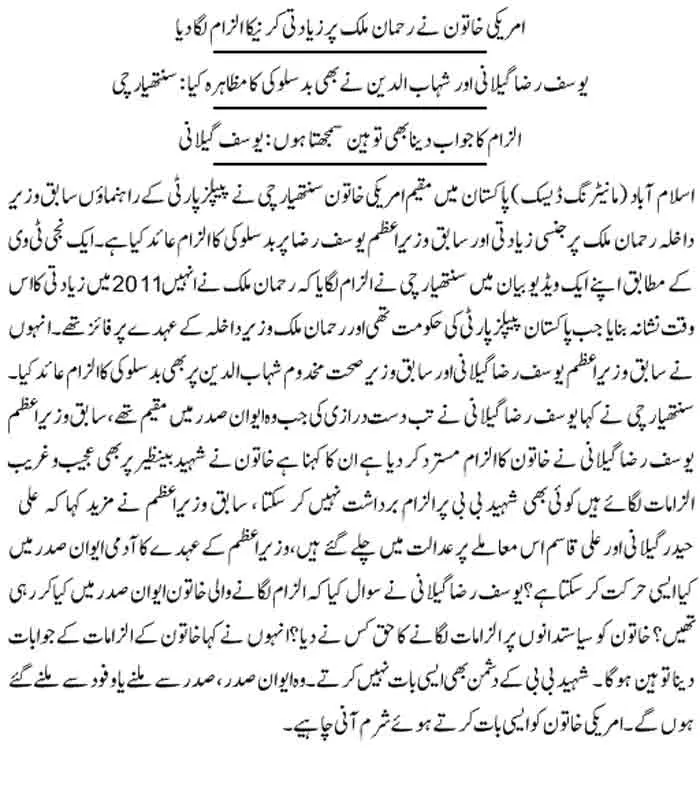 Today yousaf Raza Gillani and Rehman Malik denies allegations by Cynthia Rithie. American lady Cynthia Ritchie picture that she is wearing Pakistan Tag T Shirt is becomes famous in Twitter Top Trending.