MUMBAI: Bollywood actor Irfan Khan used to miss his mother before he died and a few words spoken in memory of his mother before his death. Irrfan khan last word Amma has come to take me becomes sad for his followers.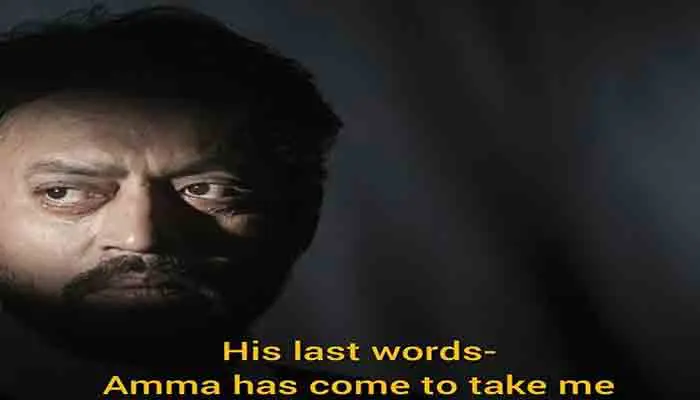 On the morning of April 29, 2020, the famous Bollywood actor Irfan Khan left his loved ones sad and passed away forever. The News of Irfan Khan's death struck his fans including Bollywood and Pakistani film industry actors and actress; all were saddened by Irfan Khan's sudden death.
Amma has come to take me irfan khan last word before death
Irfan khan's mother was died before four days before death of Irfan Khan in Jaipur. But Irfan Khan could not attend his mother's funeral due to the ongoing lock down across the country.  Yes, he did attend his mother's funeral through video conferencing.
Irfan khan loved her mother a lot that's why just after four days he also leaves this world forever.
The grief of not attending his mother's funeral was so great that Irfan Khan kept remembering his mother even in his last days. According to Indian media, Irfan Khan breathed his last at Kokila Ben Hospital in Mumbai and before he died, he said to his wife Stapa Sakdar, "Look, Aman has come, she is sitting next to me, Aman has come to pick me up." These were the last words of Irfan Khan. It is clear from the pain in Irfan Khan's words that he was very sad not to attend his mother's funeral and he loved his mother very much.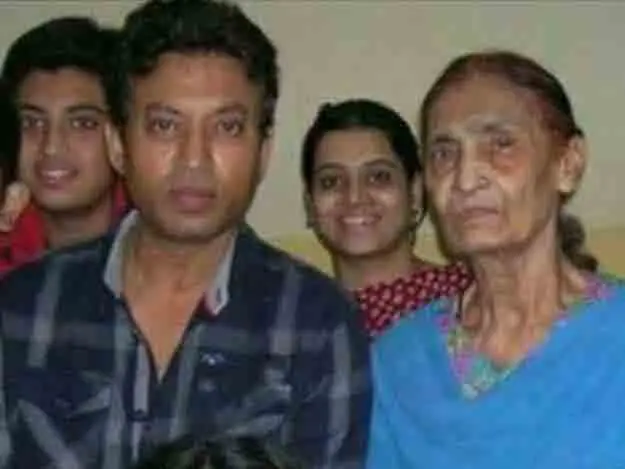 On social media, Irfan Khan's fans, while praying for a high place in heaven for him and his mother, have sadly said that Irfan Khan can now sleep in heaven with his head on his mother's lap. Another user said in a very sad tone that the cause of Irfan Khan's death was not cancer or corona but the death of his mother.
It should be noted that Irfan Khan was diagnosed with a neuroendocrine tumor two years ago. According to media reports, Irfan Khan had gone abroad for treatment and had recovered. However, before his death, he was admitted to the hospital due to an infection in the colon (colon) where he could not recover. In the Indian media, the cause of Irfan Khan's death is being said to be colon infection.