Al shifa trust hospital starts admissions of B.Sc Hons Optometry & Orthoptics 4 year's degree C session 2020-2021.
Download Admission Form
1. Applications are invited for B.Sc(Hons) Optometry and Orthoptics a four years Degree Course affiliated with university of Health Sciences Lahore. Optometry is a branch of science that deals with optics of eye, visual system, diseases and ailment of eye. Optometrists are primary eye health care professionals who assist the ophthalmologists/eye specialists in the clinics. They examine the patient and make referrals to the ophthalmologist for treatment. During the course students are trained for refraction and dispensing of glasses, contact lenses, low vision, squint issues etc. Course will start w.e.f 01 Jan 2020.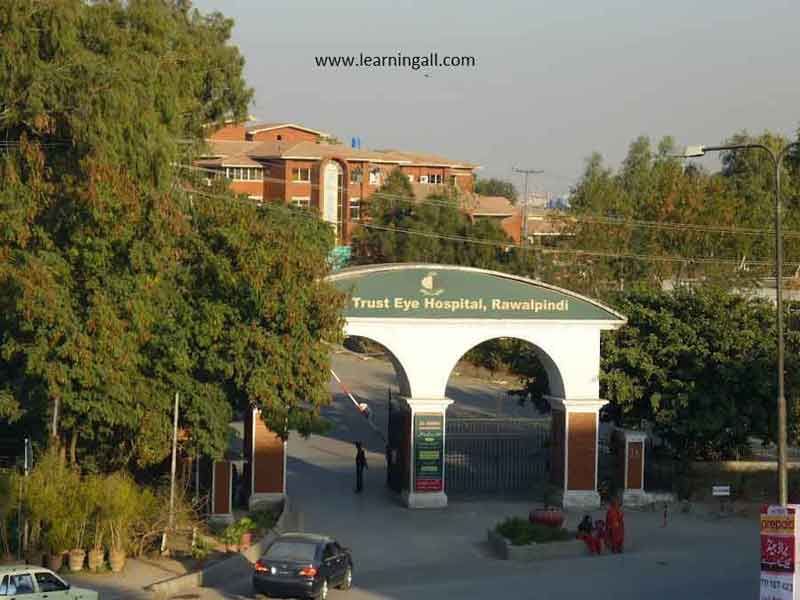 Age Limit: 25 Years
Misc Instructions:-
Application on laid down form alongwith pay order/bank draft in name of Al-Shifa Trust Eye Hospital for Rs. 400/- alongwith copies of NIC and other testimonials must reach PIO by 02 Dec 2013. Dues can also be deposited on line in Askari Bank account no: 0181-1650000315
Application forms are available at PIO office or can be downloaded from our website (alshifaeye.org).
Date for test/interview is 10 & 11 December 2020 at 09:30 am.
For fee structure and hostel charges please contact PIO Office.
Boarding and lodging facilities are available depending on availability for male/female candidates on payment.
Preference to successful students after completion of course for employment at Al-Shifa Trust Eye Hospitals, at Rawalpindi, Sukkur, Kohat and Muzaffarabad will be given.
[For further information, Please contact:-]
Secretary General PIO
Al-Shifa Trust Eye Hospital Jhelum Road Rawalpindi
051-5487820-25 Ext: 383 / 384, 051-5487830
FEE STRUCTURE
Free structure for the Year 2020 for B.Sc (Hons) Optometry & Orthoptics is as under:
a. Tuition Fee     Rs 4000/- Per Month
b. Admission Fee             Rs. 5000/- One Time
c. Security           Rs. 10000/- (Refundable)
d. Hostel Charges             Rs. 2000/- Per Month(including rent, electricity & gas charges only)
e. Mess Food Charges   Rs. 1500/- Per Month
Source: alshifaeye