update dated: 28 February 2021: Bise Mardan Board announced 9th 10th and 5th and 8th Class Date Sheet session 2021 you can download 5th and 8th class date sheet from below.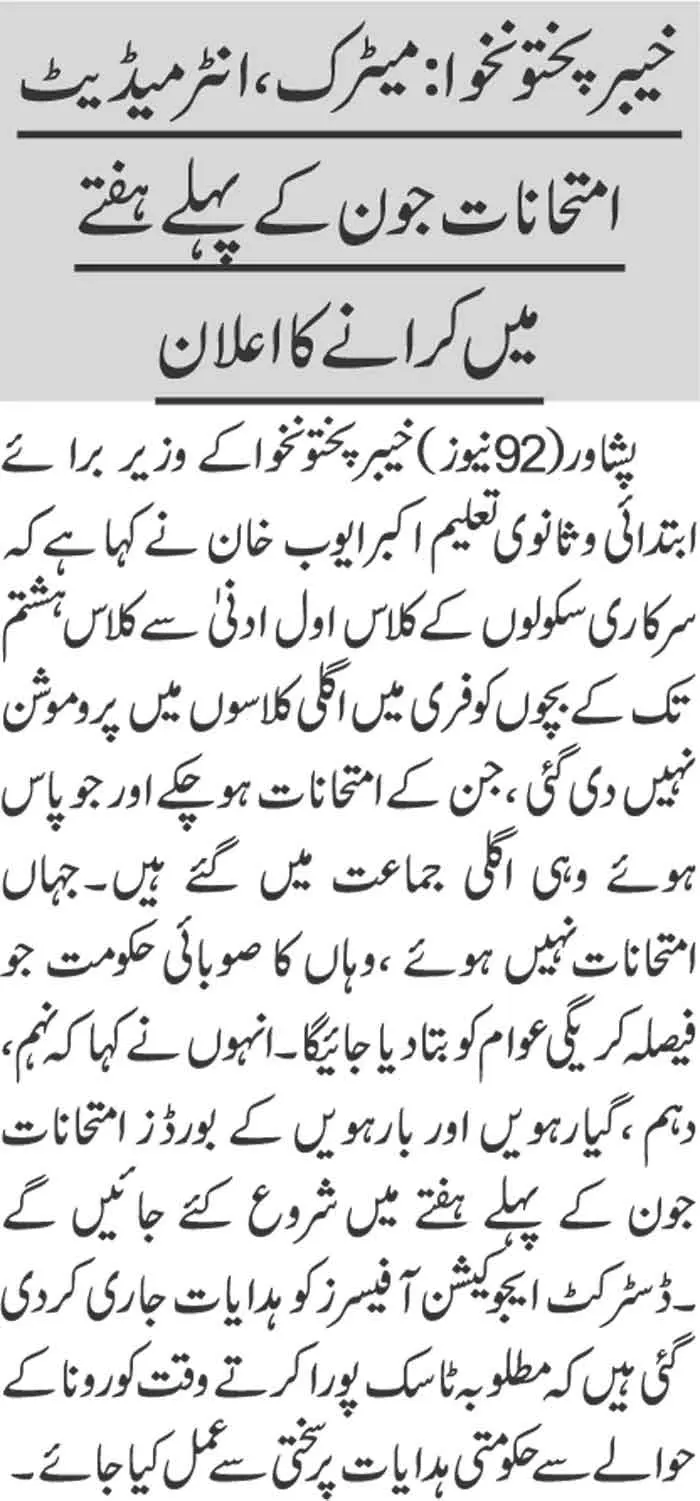 DATE SHEET FOR SSC (Annual) EXAMINATION – 2021
DATE SHEET FOR GRADE-V & VIII ASSESSMENT- 2021
Examination Dates:
It is hereby notified for the general information of all concerned that the SSC (Annual) Examination (9th +10th Class), 2021 of the Board of Intermediate and Secondary Education, Mardan will commence on Tuesday, 15th March, 2021.
Bise Mardan Board announced admissions schedule of SSC Matric 9th and 10th Class. The Annual Exams of Board of intermediate and secondary education Mardan Board will be start from dated: 12 March 2021, Thursday. Bise Mardan board is receiving admission applications from students for Annual Examination 2021. The Examination schedule given below: The final date will be announced Soon, currently Board has not announced Date Sheet for session 2021, the Date Sheet  will be published soon, now its urgent for all candidates that submit Admission forms to give papers in annual examination of Bise Mardan Board that will be start in march 2021.
Bise Mardan 9th 10th Class Matric Date Sheet 2021
Admission Fee:
Govt. institutions as well as private institutions are bound to deposit admission fee of regular candidates either through ONLINE system or by bank draft, whereas private candidates can deposit admission fee through ONLINE system, by bank draft and bank receipt, in the nearest branch of Allied Bank within the jurisdiction of BISE, Mardan and original receipt may be submitted along with the admission form within prescribed dates.
 Examination Forms:
Admission forms may be obtained from Store Section, BISE, Mardan or all Branches of Allied bank Limited, Pakistan, within the jurisdiction of BISE, Mardan. Admission form complete in all respects, may be submitted by hand within prescribed dates or sent through registered post at least three days before the last dates fixed for submission of admission forms and fee.
NO ADMISSION FORM UNDER ANY CIRCUMSTANCES WILL BE ACCEPTED AFTER 11-02-2021, even if
Admission fee is deposited in time.
Private candidate (s) are allowed to appear in SSC without submitting middle standard pass certificate with the condition of submitting, attested copy of birth certificate, duly signed by Medical superintendent along with admission form within due date.
Admission forms of Male/Female Candidates will be accepted with 2 copies of Photographs duly attested by the Principal/Headmaster of the School last attended only. No other attestation will be accepted.
A student (Regular) seeking admission in the 10th Class must provide proper migration certificate from the other board along with the school leaving certificate and verified DMC.