PM Prime Minister will recently visit Sahiwal on Friday, January 29, 2023, to distribute tractors and cheques among the young people under the Youth Scheme Kisan Scheme who are qualified to get loans for the livestock sector.
The Chief Minister of Punjab is offering the Kisan Loan Scheme under the Wazir Aala Khadim e Punjab Sardar Usman Buzdar Kisan Package Program.
The Government of Punjab will grant Rs. 49 arabic rupees for the Kisan Loan Scheme.
It was the first time that the government of Punjab provided loans to Kisan of Punjab without any interest rates. Agriculture businesses will increase in Punjab through this loan scheme, and Kisan and agricultural-related businessmen can easily benefit from this service because money and investment can easily give the businessman profit.
Kamyab Kissan programme 2023
Learn also:
CM Punjab Turkish Language Scholarship Scheme 2023 Apply Online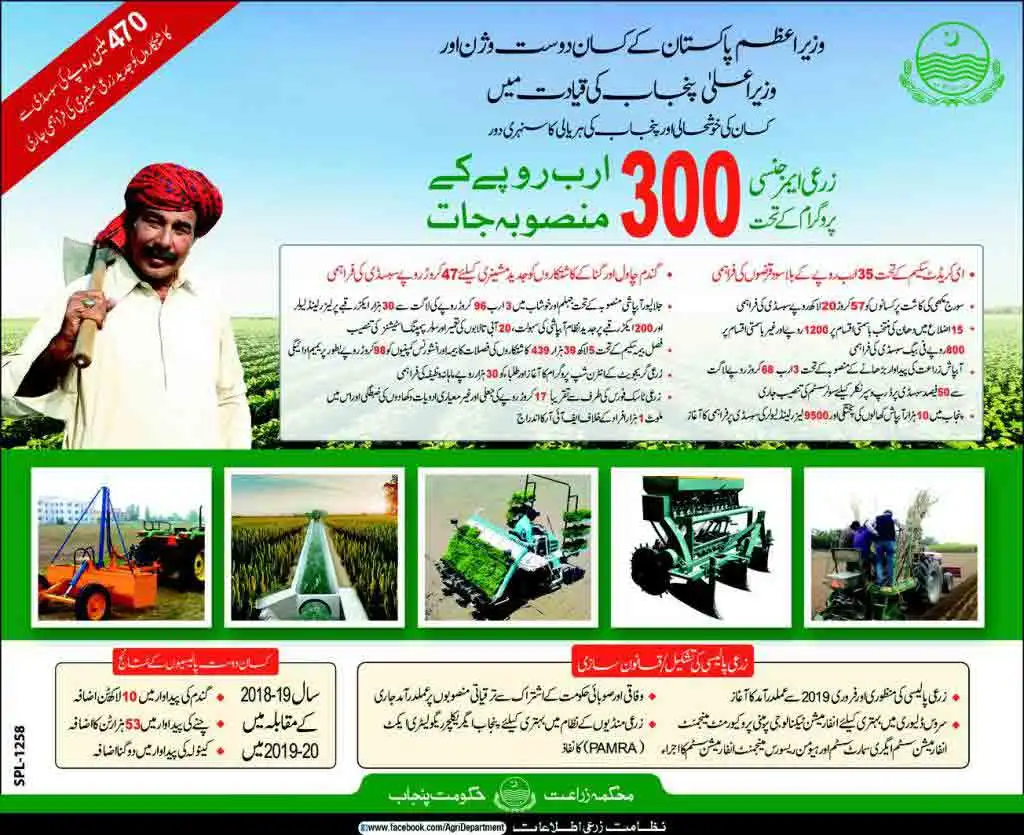 Read Also:
Apna Ghar Housing Scheme 2023 Application Form Download
Eligibility and how to apply:
Maximum 12.5 acre area kisan can apply for this kisan loan scheme.
The zameen of Kisan will only be be be in one union council Punjab.
The applicant will be referring to any bank or any government institute.
The interested and eligible candidates may bring their ID card original with Mobile number and register of area and other related documents of zameen bring to office.
For an interest free loan applicants can contact following Banks for Loan Program:
National Rural Support Program (NRSP), National Bank of Pakistan (NBP) and Telenor Microfinance and Agriculture bank limited (ZTBL).
No any registration fee is taken by government of Punjab so it's requested to all applicants that don't pay any amount to any person whose receiving loan applications. The registration is free of cost.
After submission of of application forms the bank officials will be contact to kisan persons for verification purpose.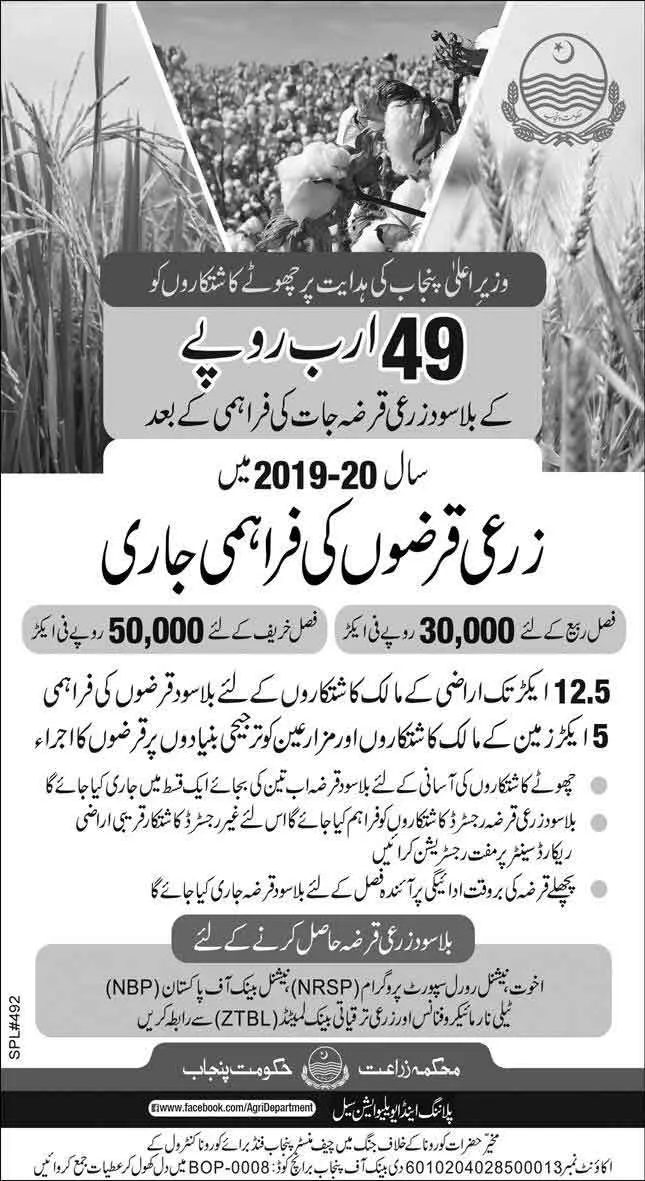 Read more about:
Naya Pakistan Housing Scheme 2023 Quetta Last Date Registration