The 2020-2021 Community Choice scholarship application is now available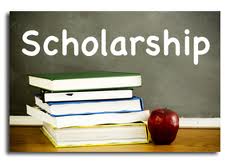 Community Choice Credit Union United States starts scholarship programs for students of US. The students of USA need to apply these scholarships before dated 02 February 2020 Monday.
Scholarship eligibility
All applicants must meet the following requirements to be eligible for a scholarship.
Must be either a member of Community Choice Credit Union, OR live in live in Macomb, Oakland, or Wayne county.Must be graduating high school in the spring of 2018. Must be planning to attend an accredited college or university in Michigan. Must be enrolling in either a two or four-year degree program. Must intend to remain a Michigan resident after college graduation. Must not be related to a Community Choice Credit Union Board Member or team member (employee). Must have a cumulative grade point average of 3.0 or higher.
Essay guidelines
Please choose one of the essay prompts below. Your essay must be between 500-700 words and should demonstrate both your writing and self-analysis skills. Essays will be scored on: development of your theme/topic; how clearly your voice, facts and examples support your theme;development of an introduction and conclusion; organization of your thoughts; and spelling, punctuation and grammar. You will be asked to submit your essay as an attachment at the end of the online application process.
If you could change any one thing about Michigan, what would it be and why?
If you were to volunteer at only one place in your community or southeast Michigan for the rest of your life, where would it be and why?
Why have you decided to remain a Michigan resident and how will your course work and intended degree enable you to improve Michigan, its communities, or a Michigan industry?
Apply for Online though official website: www.communitychoicecu.com