Creem after successful launching their service in Lahore and Karachi and coming to Capital City of Pakistan Islamabad from today dated: March 29, 2016. Creem is providing pick and drop services in Pakistan though Careem android or IOS App or direct from official website of Creem www.creem.com. Creem is become famous company in Asia as well as in Arab countries, currently Creem Providing their Transportation service in Riyadh, Medina, Jaddah Cities of Saudi Arabia and creem is also working in Dubai, Morocco, and Doha.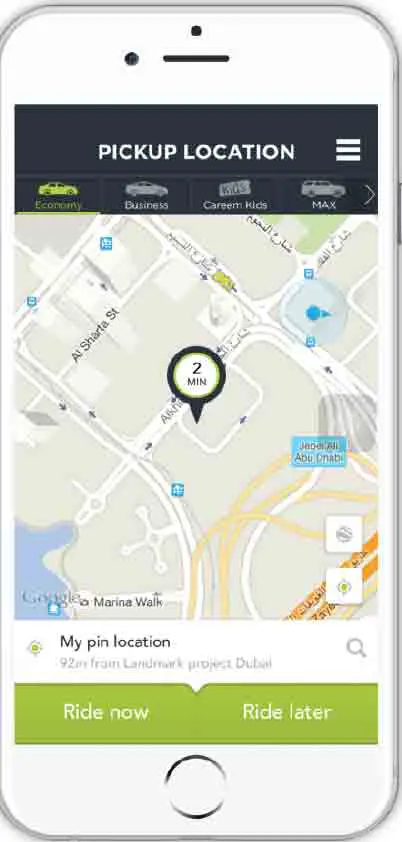 How to Avail Creem Service:
First of all install the Creem App in your Mobile after successful installation of software registration required, you can send request to nearest Car online, in online system of Creem they provides all details and where is the driver and when he will reached to you. Selection your pick up location, Than after few minutes the driver of Creem will be at your door stip. Now you can travel anywhere in Islamabad with specific charges.
Currently Creem is not announced their helpline number. you can call for Lahore Number:
Call Careem +92 42 35909393
The service is rider from all over the Islamabad and currently Rawalpindi is not added in Creem service.
Now you can book ride easily from Islamabad city.
Promo Code for Islamabad
With the launch, Careem is offering 12KMs of ride for Rs. 100 only. More details are as following:
Enter Promo Code: ISB
Any ride less than 12KMs will be charged at Rs. 100 flat
This promotion is valid till April 15th, 2016
One user can avail maximum of two rides with the promo code.
Creem Rate List:
NOW Booking: (Basic: Rs.150) + (Per Km fare: Rs. 25 / Km) + (Waiting: Rs. 4 / Min)
LATER Booking: (Basic: Rs.350) + (Per Km fare: Rs. 25 / Km) + (Waiting: Rs. 4 / Min)