Educational institutes in Pakistan remains closed Thursday, Friday due to protesters spread all over the Pakistan, big cities like Lahore, Karachi, Peshawar is locked down by Pakistan Tehreek Labaik political Islamic party protesters, decision of supreme court of Pakistan is in favor of Asia bibi, the case more than eight years old, when session court and Lahore high court commutes Christian women asia bibi death penalty for blasphemy in 2010 case.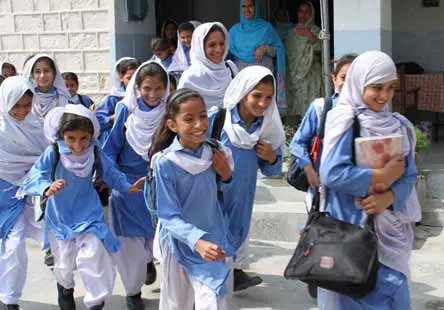 The Pakistan locked from two days when the decision is come from Supreme Court of Pakistan. Almost 90 percent Pakistanis public is not happy from the decision of Supreme Court of Pakistan, they said when the Lahore high court death penalty was prevails why eight years asia bibi was in jail even asia bibi was admitted that she is not innocent and after eight years the witness persons maybe not available after eight years.
Now all Pakistani universities, colleges and schools have been closed across the country. From both sides Pakistan is facing lose, we must remain peaceful because all are human beings and after all it's a loss of general public.
"It is a legal matter and it will be better if the law is allowed to run its course on the matter," Major General Ghafoor added.
The DG ISPR further said, "Religious parties staged protests against the Supreme Court's verdict." He added, "Dragging the army into every matter is unfortunate."
"All Muslims love the Prophet (Peace Be upon Him) and there can be no compromise on that," he asserted. "Islam teaches us peace, forgiveness and love," the DG ISPR added.   Minister of State for Interior Shehryar Afridi on Friday said the government will deal with those protesting over Asia Bibi's acquittal through dialogue and will take action in case of violence.
KhadimRizvi Real said in his twitter Account.
Even if the entire world puts weight behind Asia, no compromise should have been made on confessed blasphemy. Who has swapped self-esteem and earnest faith for secularized decision and why?
TLP has no connection with the miscreants, trying to disrupt peace. We're a peaceful organization and determined to continue peaceful struggle.
It's the responsibility of the government to check those miscreants. Our workers are not involved in any activity to harm our own country.
Had Asia been punished fewer than 295 C, the islamophobes and neo-imperialists would have been silenced once for all. Unfortunately government has not shown courage to displease secular-capitalist nexus.
4.
If Asia is found not guilty despite her confession in public and before trial court and acquitted after 9 years, it can put a big question mark on the decision. It means there is something rotten in judicial procedure or there is some third umpire making decisions