Ehsaas Labour Portal Nadra gov pk Online Registration to Get 12000
Prime minister of Pakistan Imran Khan launched web portal for labour, which are getting affected due to lock down. PM Imran Khan is trying to fulfil the requirements for unemployed labours. COVID 19 fund web portal ehsaaslabour.nadra.gov.pk/ehsaas/ through this initiative, those who have lost their Jobs due to corona crisis will be given stipend Amount worth Rs. 12000/-
Last Date to Submit Application Form: Check Online Application Status
Jobless people can make themselves registered via Fund web portal. Ehsaas team is doing a great job as the fair disbursement of relief money among poor.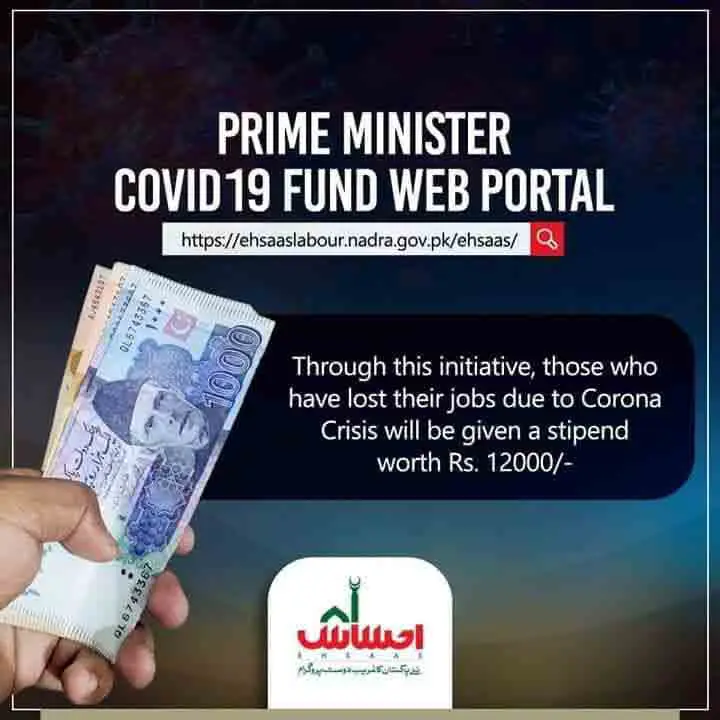 It's an opportunity for Pakistani labour people to get money Aid under Ehsaas Program.
How to get registered:
The interested applicants can go to www.ehsaaslabour.nadra.gov.pk/ehsaas/ portal.
Fill the empty boxes with current and correct information.
Kindly note that mobile number must be write your active number that you can receive message.
Fill your national Identity Card number and click on submit button. After that you will see the application has been submitted with green highlighted button. Its mean your application has been submitted and its under Nadra office for verification purpose. Government of Pakistan will give your stipend amount Worth Rs. 12000/- after verification.
Kindly note that Nadra ehsaas labour portal is working in Pakistan only. The candidates from other countries cannot access the web portal. So make sure that you're IP Address and location must in Pakistan.  If you are want to login web portal from other country IPs than you see the message: Access denied | ehsaaslabour.nadra.gov.pk used Cloud flare to restrict access.
Read Also: PM Imran Khan Ehsas Kafalat Program 2020 Registration Form
PM Iman Khan said:
"We don't know how long this pandemic will last for, but we know for sure that it is here for the next six months," he said. "To fight this, it's important that the public takes the responsibility of themselves and the people around them and work with the government."
Apply Here Also: PM Ehsaas Emergency Cash Program 2020 Registration Last Date
He advised people to practice social distancing and take adequate precautionary measures against the virus. "We know that the more people gather, the more they are likely to contract the virus so we need to practice discipline."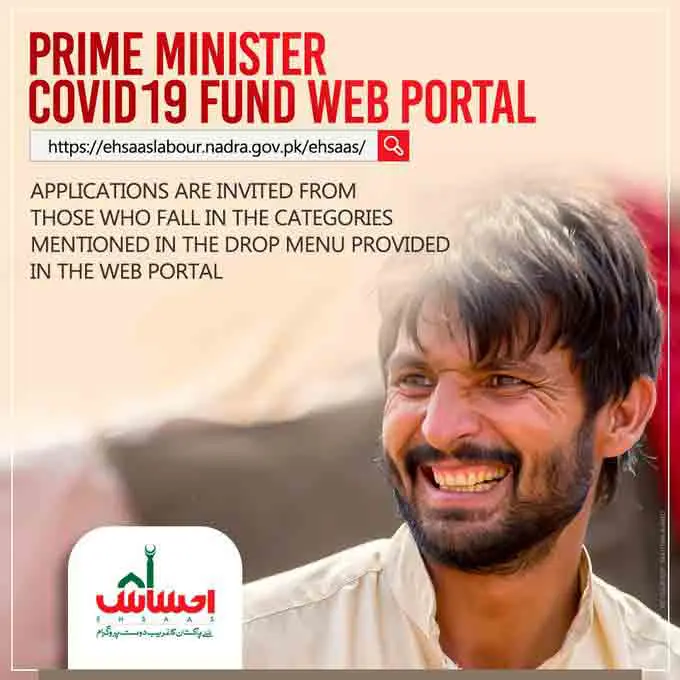 Unemployed people will be able to register through the portal Assistance will be provided to them after scrutiny.
Read Also: PM Imran Khan Ehsaas Rashan Program 2020 Registration