Eid ul Fitr 2023: Pakistan Govt announces holiday schedule
Federal government of Pakistan announced Eid ul Fitr holidays for year 2023. The eid ul fitr holidays starts from date 21 April 2023 Friday (Juma Ul wida) to 25 April 2023 Tuesday.
Government of Pakistan Cabinet Secretariat Cabinet Division press release in Islamabad on date 13 April 2023
Congratulations to All Government employees so they can start their vacation holidays from 21-04-2023. in continuation of cabinet division circular no 10-02/2023 minimum date 23 December 2022 regarding public and optional holidays for the year 2023. it is general information that the prime minister of Pakistan Shahbaz Sharif pleased to declare 21 April 2023 to 25 April 2023 as public holidays on the occasion of Eid ul fitr.
Government of Pakistan will start special Trains and busses on special day of Eid ul fitr 2023.
Eid Ul Fitr holiday Starts: 21 April 2023
Eid Ul Fitr Holiday Eid: 25 April 2023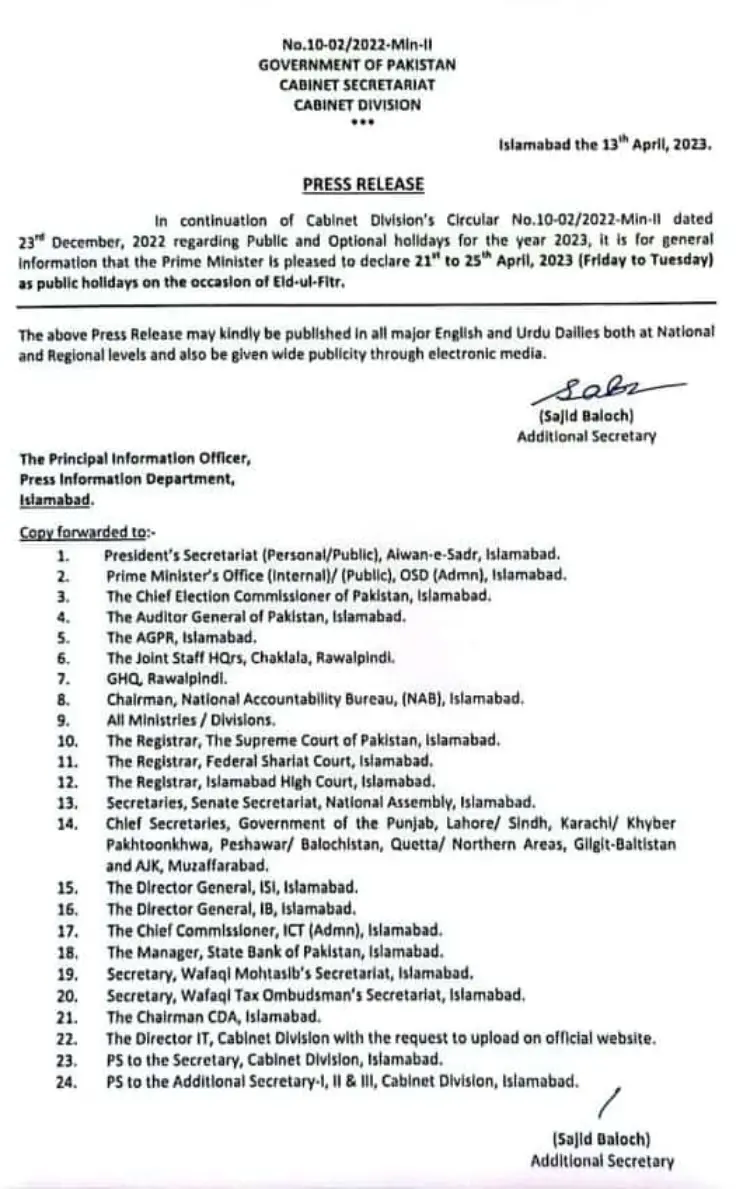 Eid Mubarak 2023 wallpapers Pictures Facebook Images