FATA Inland Scholarship 2023-2024
The application is invited from FATA domiciled holder for Inland (old PA) Scholarship, all the students of government/private colleges and universities are eligible for this scholarship.
Scholarship will be awarded to all those students who submitted the application form (No merit/interview).
Same like every year government of Pakistan offering Political agent scholarship Program for FATA agency and FR students only.
Students who have FATA domicile can submit scholarship application form. The FATA students if they are studying any Pakistani university of college are eligible to apply.
The male or female students if they are in 1st 2nd 3rd or 4th year can submit scholarship application form; the officials of government will send cheque of Rs.5000/- to that university, where you are studding.
All Fata students are eligible for this programs only those students who are not availing any scholarship scheme under government of sami government of federal or province. This rs 5000/- as a scholarship will be given to all students there is not any merit system under Political agent scholarship program session 2023-2024.
The last date for submission of scholarship application form: 30 November 2023
How to submit Scholarship application form:
The interested and eligible students can print Political agent scholarship form and fill it properly after than attach following with scholarship form.
Student Card
Result Card (Previous year degree)
National ID card copy
After than sign by the department head or Principal (attestation) of college and submit to Political Agent office before due date.
Apply Here Also: PEEF Scholarships 2023 for FATA Master Level Students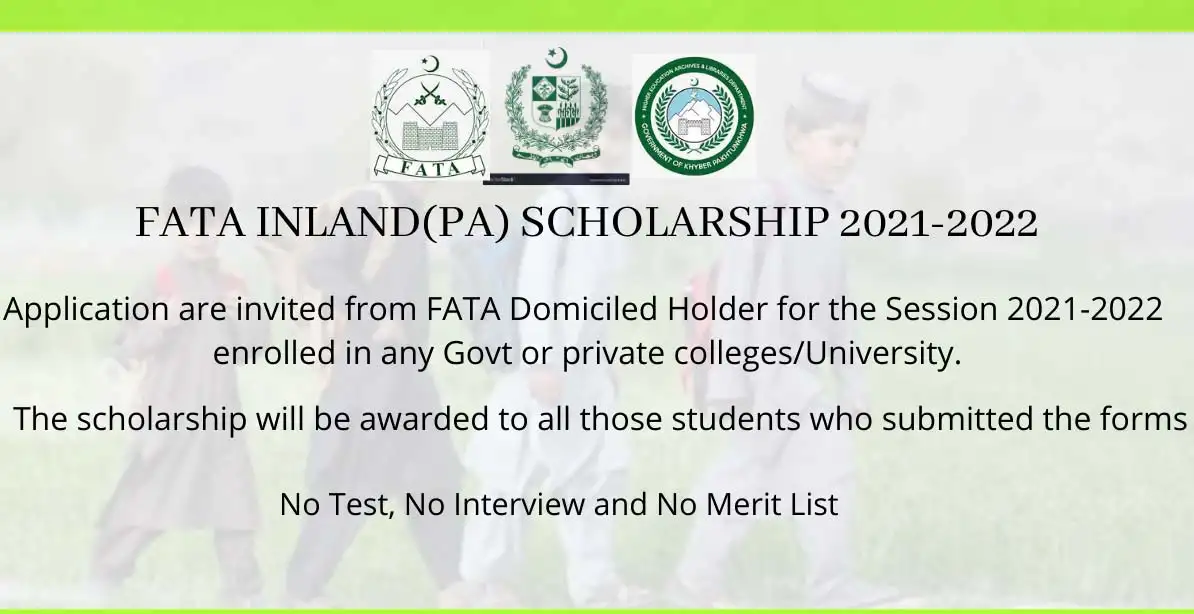 The Scholarship Application Filing Requirements:
Student Name
Father Name
Date of Birth
Domicile
CNIC No
Mobile Number
Present Home Address
Year / Roll Number of passing test examination with passed with marks division.
Performance evaluation fresh / promoted candidates.
Name of board / university where last examination passed form.
Name of institute in present class.
Date of admission in the present class
Father profession
Whether the applicant has got admission on the basis of open merit / FATA reserved seat.
Certified that the above entries are correct to the best of my knowledge.
Signature of the student.
Read Also: HEC Indigenous Scholarships 2023 for Balochistan and Fata Application Form