FBISE Cancel 9th Class Pakistan Studies Paper on 10 May 2023
Federal board of intermediate and secondary education FBISE Islamabad cancel the SSC Part 1 9th Class Paper of Pakistan Studies that was held on date 10 May 2023.
The Pakistan Studies Paper will not take in Pakistan and Overseas countries because of Ex-Prime Minister of Pakistan and Pakistan Tehreek Insaf Leader Imran Khan Arrest.
The PTI leader Imran Khan was arrested yesterday date 09 May 2023 from Islamabad High Court by federal government of Pakistan.
The Protests starts in Pakistani cities after Imran Khan arrest.
The final date of paper will be announced later.
The political crisis and the situation is Pakistan on date 10 May 2023 will not be save. Government of Pakistan announced the close All private schools and institutes on date 10 May 2023.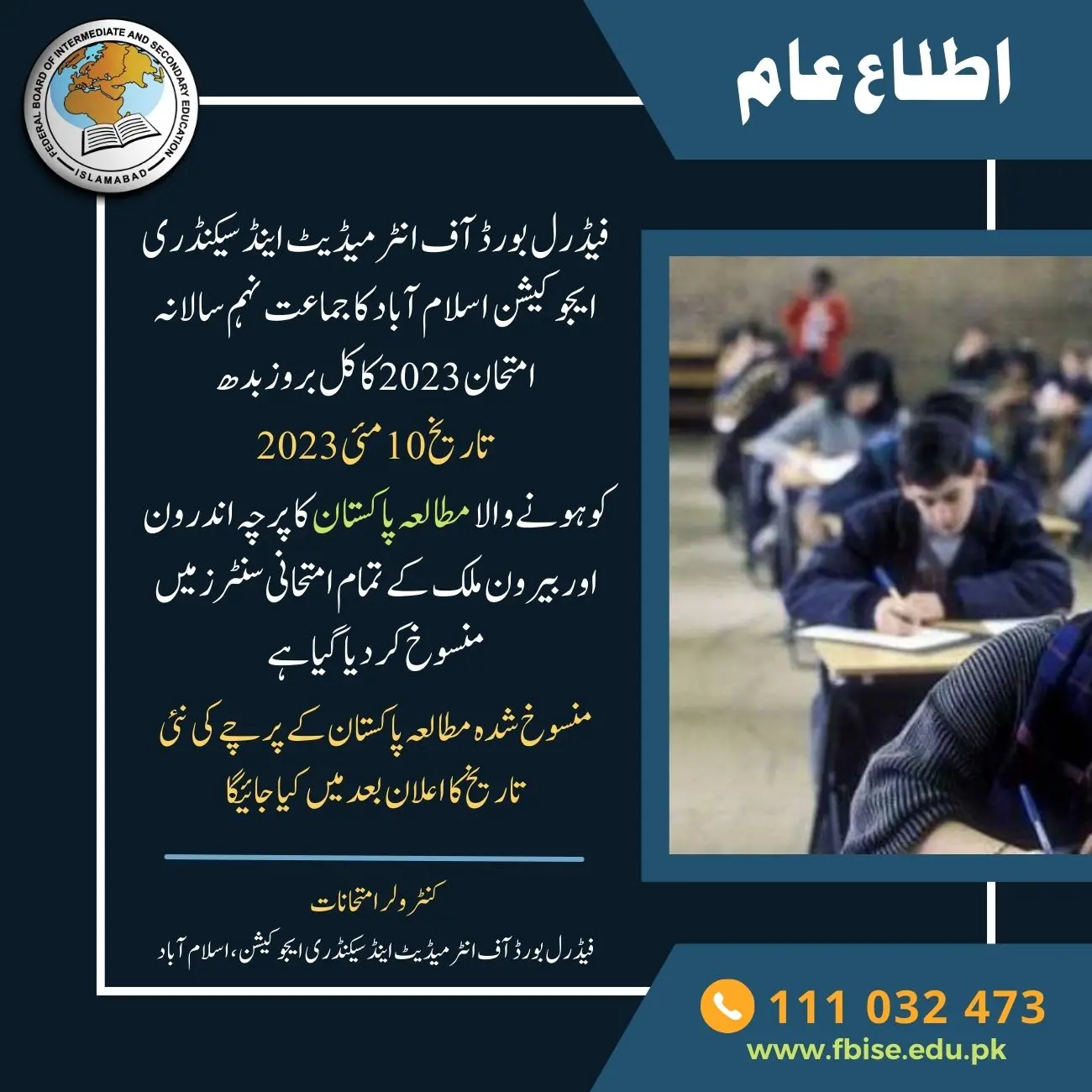 The students of SSC Part 1 can continue their paper preparation, as other papers will be held on same day and time.