Government college university Lahore is going to held its 21st convocation on 17 and 18 march 2023. The graduates who passed out in Batch 2018-2022 will receive their degrees in this convocation. The chief guest will award gold medals to the position holders, as well as other distinction and honorary certificates to the students.
It is advised to these graduates to visit GCU website to get complete schedule and invitation letters and also must confirm their participation by 13 March 2023 via email.
for registration: www.gcu.edu.pk
For invitation letter click here:
https://www.gcuonline.pk/convocation
Only those graduates will be allowed to attend the convocation ceremony who will follow the instructions given by the university on their website.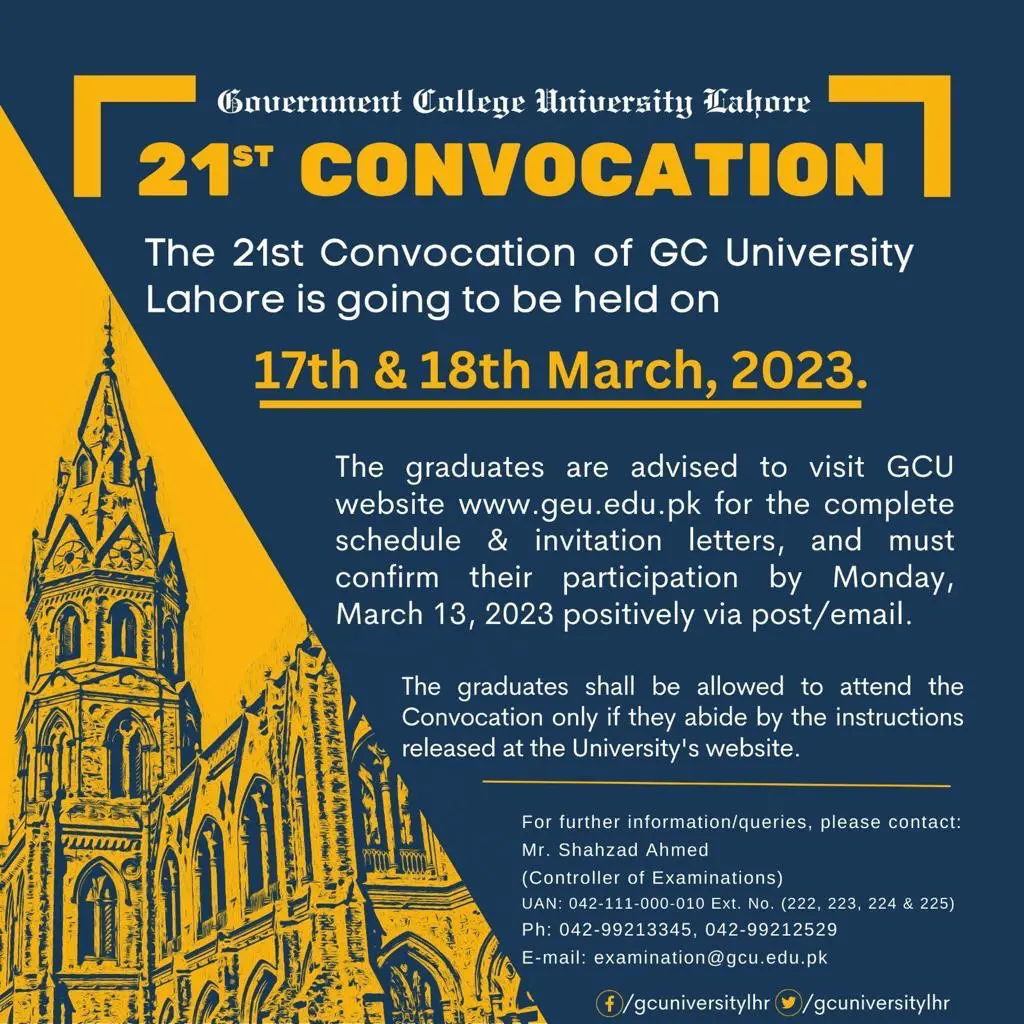 For further information please contact the following resource person:
Mr. Shahzad Ahmad , Controller of Examination
Contact detail: 042-99213345 ; 042-9921529
Email: examination@gcu.edu.pk