Government College University Faisalabad announces admissions in short courses for evening session 2020 GCUF department of admissions starts short courses.
Last date for submission of application forms with complete documents is
Classes will start from
Application forms can be downloaded from the website of the University or can be obtained from the office of the Directorate of Distance Learning Education GC University Faisalabad (Dr. Zakir Hussain Block).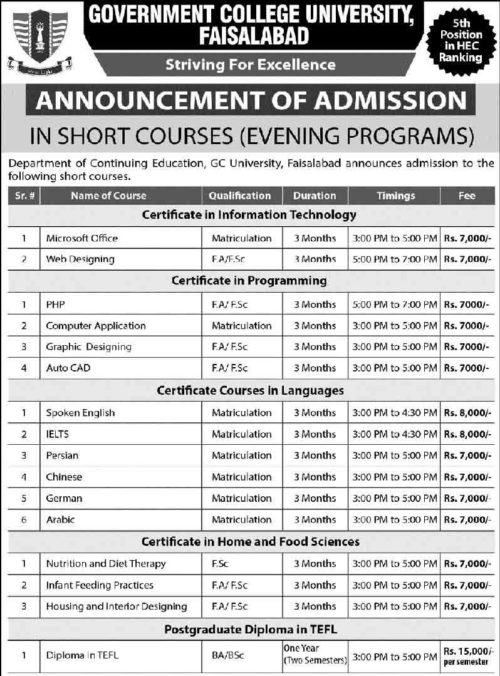 Certificate in Information Technology
Microsoft office, web designing,
Certificate in Programming
PhP, computer Application, Graphic Designing, Autocad,
Certificate Courses in language:
(Spoken English, IELTS, Persian, Chinese, German, Arabic)
Certificate in Home Food Sciences:
Nutrition and Diet Therapy, Infant Feeding Practices, Housing and interior Designing and Diploma in TEFL Postgraduate Diploma in TEFL.
Dear students submit their Admission application before dated 30 April 2020
GCUF starts classes from dated