Govt Punjab Wildlife, Forest, Fisheries Job Opportunities Punjab Wildlife Parks Department Lahore Job Opportunities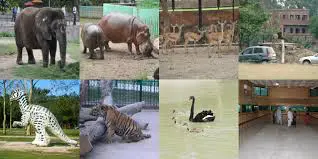 Punjab wildlife and parks department Lahore requires job opportunities; the applications are invited from the candidates having domiciles of Punjab province to fill the following posts under the development projects human resources department purely on contract basis up to the date of completion of development project 30-06-2018. The empty posts are:
Stenographer
Junior Clerk
Naib Qasid
Computer operator
Driver
Draftsman
The interested candidates may send their job applications before due date, the interviews will be held on dated: 28 March 2016. All previous job applications has been canceled to its requested to all applicants send again new job applications according to Punjab wildlife and parks department before due dated.
Last Date of job application: 21 March 2018
Interview Date and Time: 31 March 2016 Time: 01:00 PM.
Job opportunities in District Mianwali under the Development Project of Fisheries Department.
Job opportunities in GIS Lab Punjab Forest Department 108-Ravi Road Lahore.