Glaxosmitkline pharmaceutical company Karachi offering internship opportunity for graduates of Pakistan.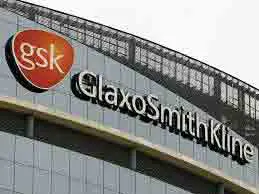 Positions:
Mechanical Engineering Internship
Electrical Engineering Internship
Product/Brand Management Internship
Environment, Health & Safety Internship
Qualification: the basic bachelor's degree in business.
Internship duration: 6 to 8 weeks.
Internship fields
Project work
Marketing and sales department
Fresh 4 years degree students will be preferable
Last date of submission of internship application form:  
How to submit online application form:
The interested and eligible candidates may submit their summer internship application forms through apply online page at gsk.com.pk career section.
Whether you're looking for an internship, a graduate opportunity, or seeking your next career move as an experienced professional, on these pages you'll find a range of opportunities to be part of an organization that helps millions of people around the world to do more, feel better, live longer.
We're a science-led, global healthcare company that produces innovative medicines, vaccines and consumer healthcare products. If you want to work for a company with a sense of purpose, find out what we have to offer.
Company information:
GlaxoSmithKline plc (GSK) is a British pharmaceutical company headquartered in Brentford, London. Established in 2000 by a merger of Glaxo Wellcome and SmithKline Beecham, GSK was the world's sixth largest pharmaceutical company as of 2015, after Pfizer, Novartis, Merck, Hoffmann-La Roche and Sanofi.[n 1][4] Emma Walmsley became CEO on 31 March 2019 and is the first female CEO of the company. Glaxosmithkline is working many countries including Pakistan, India, and Bangladesh.
The head office of GSK in Pakistan is Karachi.