update: Admissions 2020 in 2 years postgraduate diploma in Cardiology (DIP Card) Affiliated with UHS University of Health Sciences Lahore.
Admission Schedule:
last date of submission of admission Form: 15-02-2020 Thursday
Entry Test at UHS for Admission:  Thursday
Applications are invited for admission in following two year diploma courses session
Diploma in Cardiology (DIP. CARD)
Diploma in Tuberculosis and chest Diseases (D.T.C.D)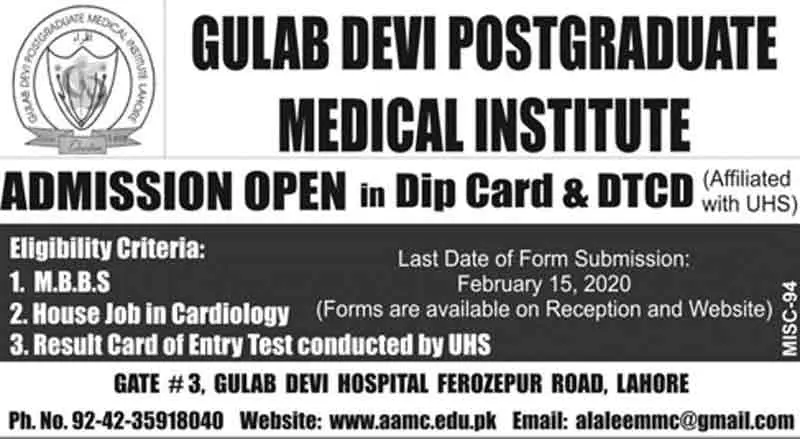 Admission Criteria
Dip. Card: One year experience in General Medicine as M.D /H.O
Prospectus with application form @ Rs. 1500/- is available at the office of Gulab Devi PGMI during working hours 08:00 AM to 02:00 PM.
UHS entry test will be held on 18th  (Saturday)
Last Date for submission of Application  (Monday)
Read Also: Gulab Devi Educational Complex Admission 2020 Application Form