HEC Notification About 2 Year Degree Program 2023
Higher education commission HEC Islamabad today date 06 January 2023 Announced the Notification for the students and their parents as below:
Parents and Students Alert:
do not take admission in two year BA / BSC and 2 years MA and MSC Degree Programs for Session 2023.
Last dates for enrolment in BA/BSc and MA/MSc were respectively December 31, 2019 and June 30, 2022.
HEC explain about fake message / news regarding HEC Extension for admission in BBA / BSC / BA / MA / MSC degree programs in circulating on few websites and social media pages. HEC explains in the notification that there is not more extension in year 2023 and no any degree will be approved from HEC related to BBA / BA / MA and MSC.
Higher education commission Lahore and Islamabad gives the strict notification to the students and parents are advised to beware of such misleading and fake information circulated on social media.
Below HEC Official Notification: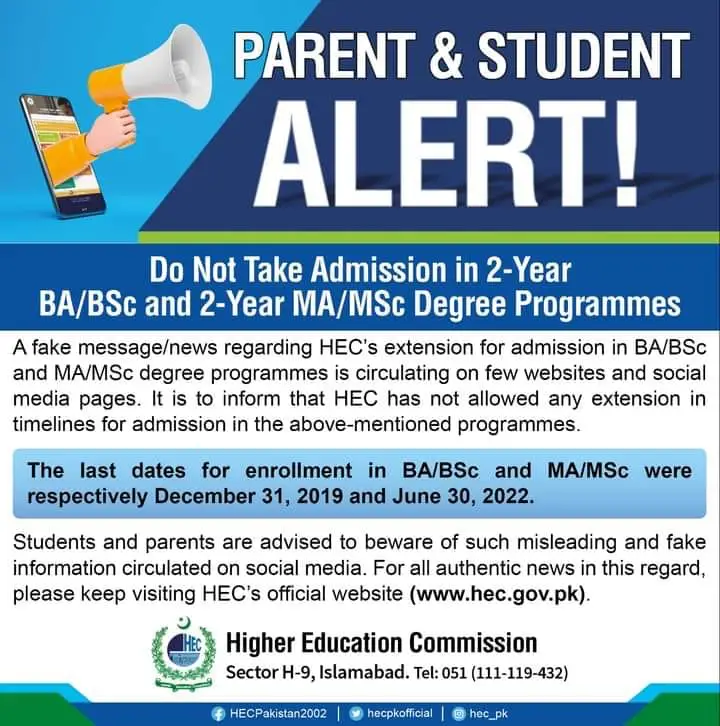 For all authentic news in this regard.