HEC Overseas Scholarships under Faculty Development Program 2019
Higher education commission again this year session 2019, announced the scholarship program for PhD from all over the Pakistani universities. The PhD Professors, Assistant Professors, Associate Professors or Others from Public and Private Universities are eligible to apply for HEC overseas plus local scholarship program under Faculty development program session 2018-2019.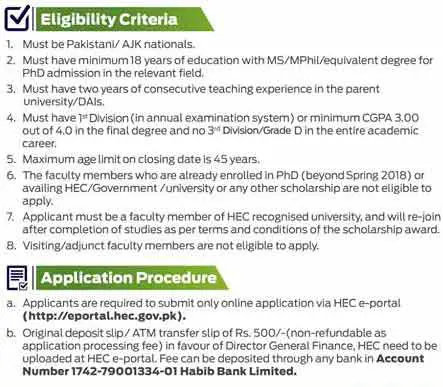 Applicants are required to submit online application via HEC portal; The All Pakistani AJK candidates can submit scholarship application form through eportal.hec.gov.pk.
Last date to apply: December 4, 2018
The selected scholars can avail scholarships for a maximum period of four years including 6 to 12 months at foreign university.
This scholarship is only restricted to university lecturers.