How to Apply for a Family Visit Visa Online in Saudi Arabia
The expats residents of Saudi Arabia can apply for family visit visa online with the permission of the employer.
The resident Iqama Holder candidates can apply family visit visa for three months for single entry and one year for multiple entries.
There are two ways to apply family visit visa from Saudi Arabia for the families living outside the Saudi Arabia. The permanent resident can bring following relatives with his own ownership.
Wife
Children
Mother
Father
Sister
Brother
Wife's sister
Wife's Mother
The officially as per government of Saudi Arabia residents or Iqama Holder can issue family visit visa for above categories.
Family Visa Types:
There are two types of family visit visa.
Single Entry Visit visa:
Single entry visit visa is for three months and can be extended through absher online by paying SAR 100 per month.
Multiple Visit Visa:
Multiple visit visa is for 365 days or for one year. As per government of Saudi Arabia MOFA, exit re-entry is mandatory for multiple visit visa for every three months till the one year. In some cases, applicants can also extend visa more months through Absher Account.
How to get Driving License in Saudi Arabia
How to Apply Online for Family Visit Visa Through Abhser:
First of all, go to www.absher.sa and entry login and password and entry to OTP that you will receive through mobile. After that following below Steps:
Electronic services / services / expatriate affairs / family visa service.
Go below and click on New Family Visa Application or if you already submitted click on view / print submitted applications.
If you click on New Family Visa Your personal and employer information will appear here.
Again, press apply for Family Visa Button to continues.
Write dependents information
Press confirmation button
Final click on request submission.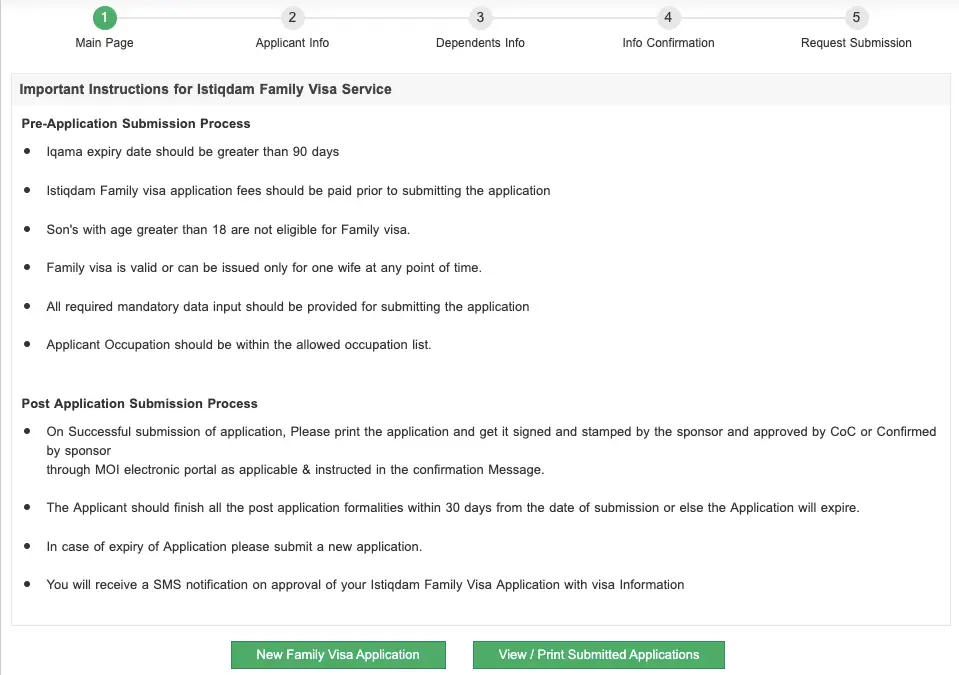 If applicant see below message:
"Your application cannot be processed because it does not fulfil Istiqdam e-service business rules. You can book an appointment with Istiqdam and submit your occupation to be studied manually. To Book an appointment, please click here (Istiqdam appointments system)"
the applicant must fill Istiqdam application to process, and its batter to apply through second option.
Saudi Arabia New lowest Price Internet Packages by Mobily
How to apply for family visit visa through MOFA.
The second and most famous option is MOFA Now a day. The residents can follow below instruction to apply online through MOFA website.
first of All We can change the Language to English for easy understanding.
than go to services and click on citizens and residents button.
press Resident button and submission button on Family visit request for residents.
now you can register your account or login through Absher Username and Password. (Applicants must install NAFATH Application in Mobile for confirmation of Account).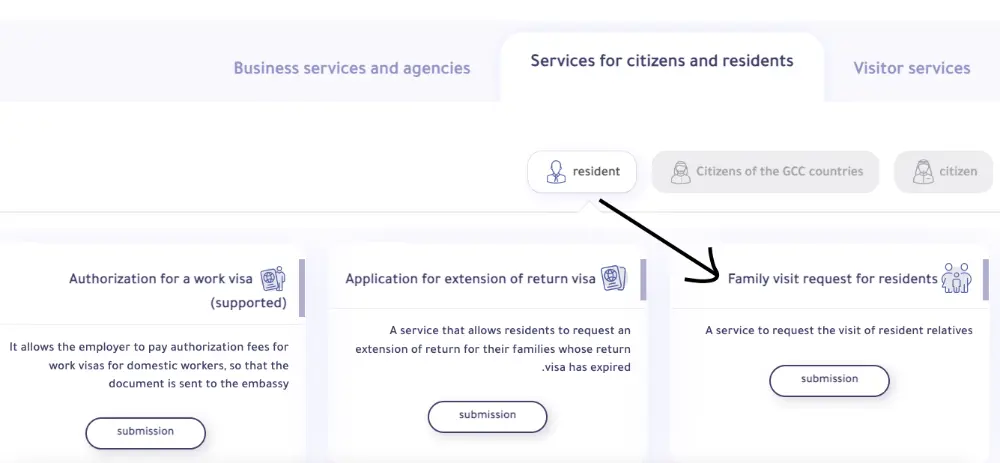 visa.mofa.gov.sa website will redirect to www.iam.gov.sa for verification purpose. after verification visa page again redirect to visa.mofa.gov.sa, now first of all write the Complete Address of Saudi Arabia by clicking on the login profit and fill the other information. before starting to filling the application Keep the Passports on hand for easy processing.
Transfer Mobile Balance from Saudi Arabia to Pakistan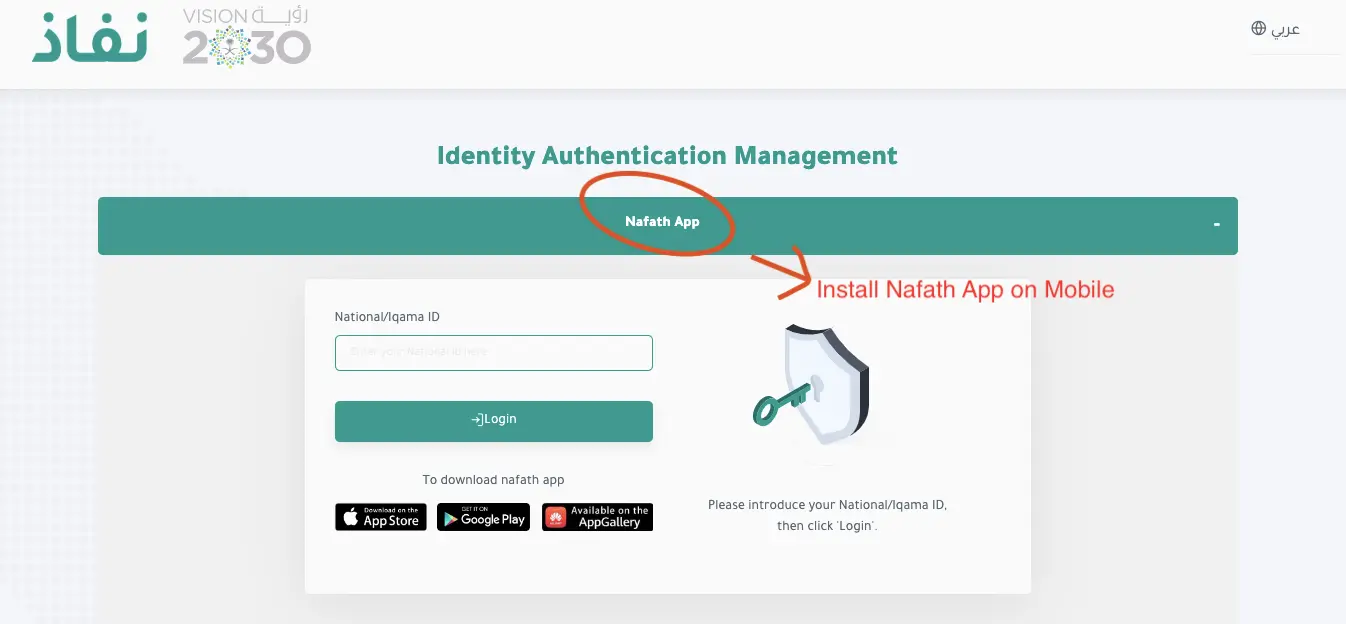 As above Download Nafath Application on Mobile App and registry the application and remain login. after that write the National / Iqama ID Number as shown above for verification purpose.
We will receive the Code Notification on Mobile as below Screenshot. now you have to go your mobile app and choose number that will appear in your screen like below and press verification through mobile.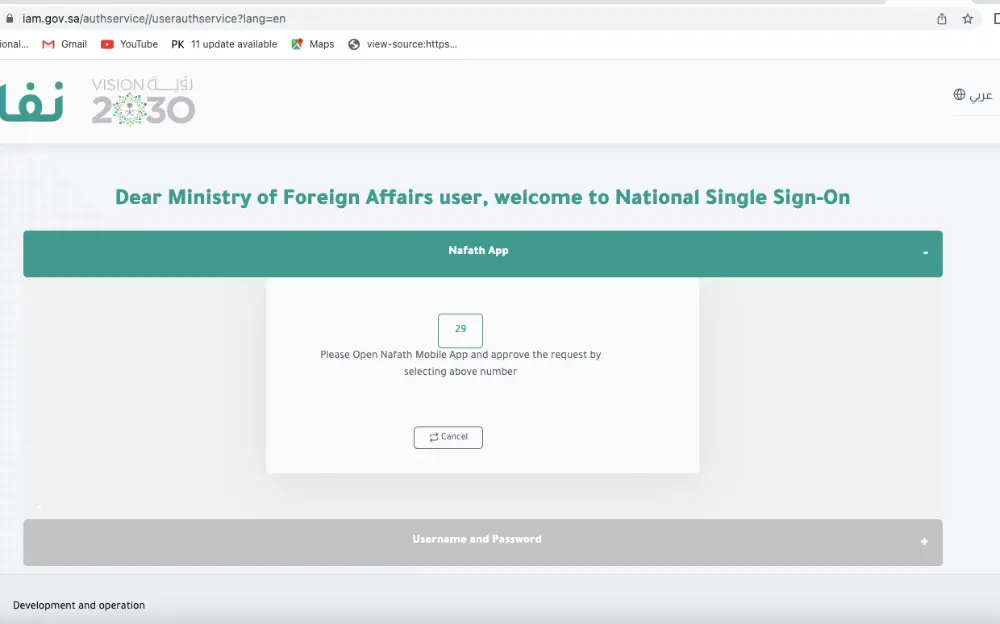 after successfully login we have to press on citizens and residents button after that your will receive the your personal and your employer information, just edit the profit and write your mobile number and home address of Saudi Arabia city Name, Like Dammam, Jeddah or Riyadh, we have to choose the city where you do the chamber of commerce.
the address and national address must be same and same city of Chamber of commerce otherwise the visa can be rejected, so be-careful the full the information right during filling the online visa form.
We can edit the Details if something not corrected as below image.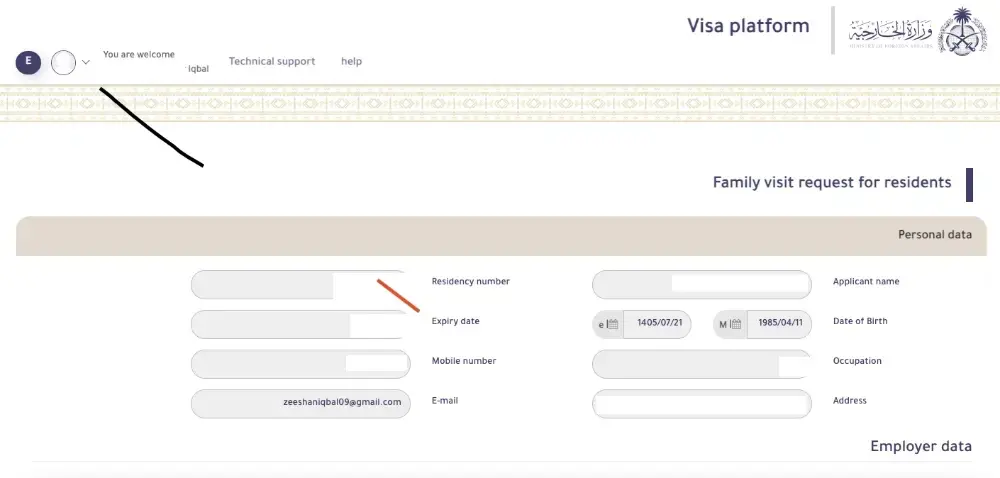 The purpose from the visit:
Number of visa: write your personal visa number from passport, or click on ? you will see the information.
People wanted to visit: now we have to click on addition to add the visitor personal information as below.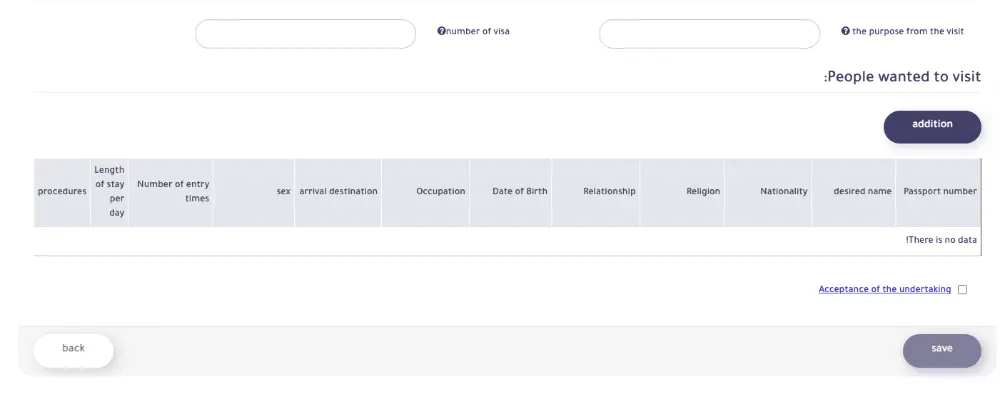 How to Fill Family Visa Application Online:
keep passport on hand and fill the family visa application form online as below.
Write first and last Name in English as per passport the Surname is consider as last name.
Nationality: choose your Nationality like Pakistan or india.
The family: last name or surname as per passport.
Forename: the first name.
Grandpa and the father name can be leave empty.
Date of Birth: applicant date of birth
Place of Birth: like Pakistan or India
Sex: male / female
Occupation: house wife (if visa for wife)
Mobile number: the applicant mobile number.
Email address: the email address of applicant.
Relationship: write the relationship as above like wife or parents or children's.
Religion: Islam
Passport Data:
Write the details passport number the date of issuance of the passport and passport expiry date, place of issuance of the passport.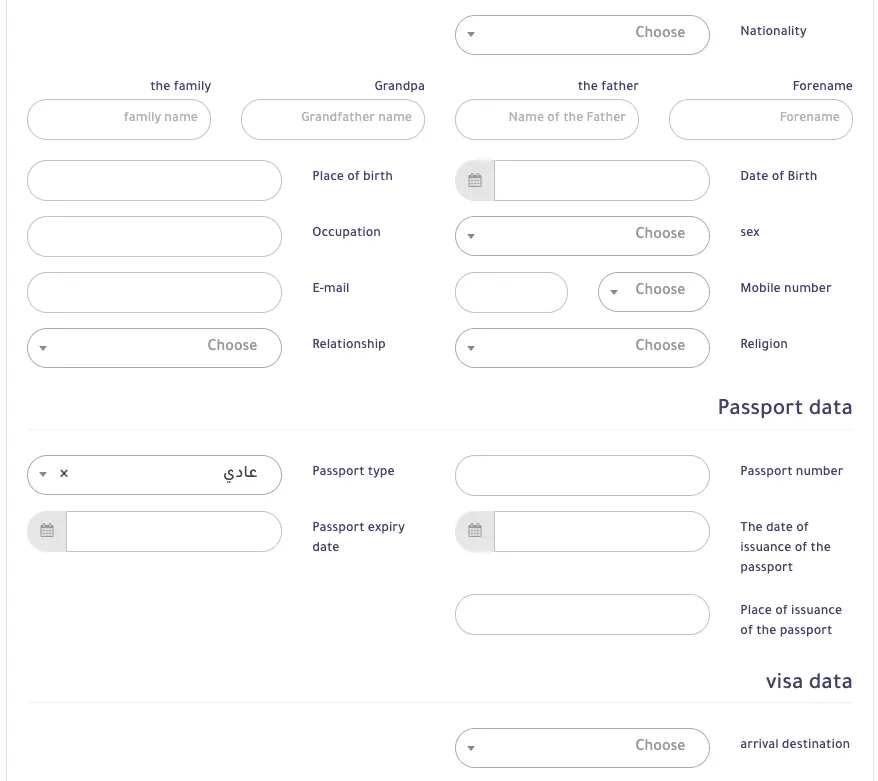 VISA Data:
Arrival destination: write city name like Islamabad or Karachi.
Than choose multiple for 365 days and visa will be 90 days.
Single entry visa will be 90 days only.
Save and click on submit.
The document will be issued by ministry of foreign affairs.
Forward this request to your employer or administration for Chamber of Commerce.
I believe after 7-14 days visa will be issued finally.