how to apply for booster dose in Pakistan for Travelling Abroad
the workers and professionals who are working abroad (overseas) and currently in Pakistan can apply for Booster Vaccine Dose.
Government of Pakistan take big step for the people who stack Embog in Pakistan due to Corona Vaccine. The overseas Pakistani can register now for Booster Dose Vaccine.
National Command and operation centre NCOC approved the notification for registration to take booster dose.
Booster Dose Fees:
the government sets charges for Booster Dose is Rs. 1270/- per person.
Starting from today date 26 August 2021, all Pakistani citizens who have got their vaccine administered from abroad can get their immunisation records registered in NIMS through https://nims.nadra.gov.pk and get COVID-19 Vaccination.
The valid visa holder of Saudi Arabia people can become immune and complete doses of corona vaccine COVID-19. The tawakkalna app will consider immune to all those people who take booster dose in Pakistan and can travel to Saudi Arabia direct after following the terms and conditions of Saudi health care.
How to get registered for Booster Dose Vaccine:
The applicants having valid Visa of specific country can registered online through Nadra portal as given below or send through Mobile SMS "CNIC National Identity Card Number" to 1166.
The payment for the vaccination can be deposited in all branches of national bank of Pakistan in the head of account C Non-tax revenue receipts from civil administration and other functions.  Additional vaccination to travellers will be administered at selected public corona vaccination canters on payment. The fee of the booster dose of vaccination shall be Rs. 1270/- per dose.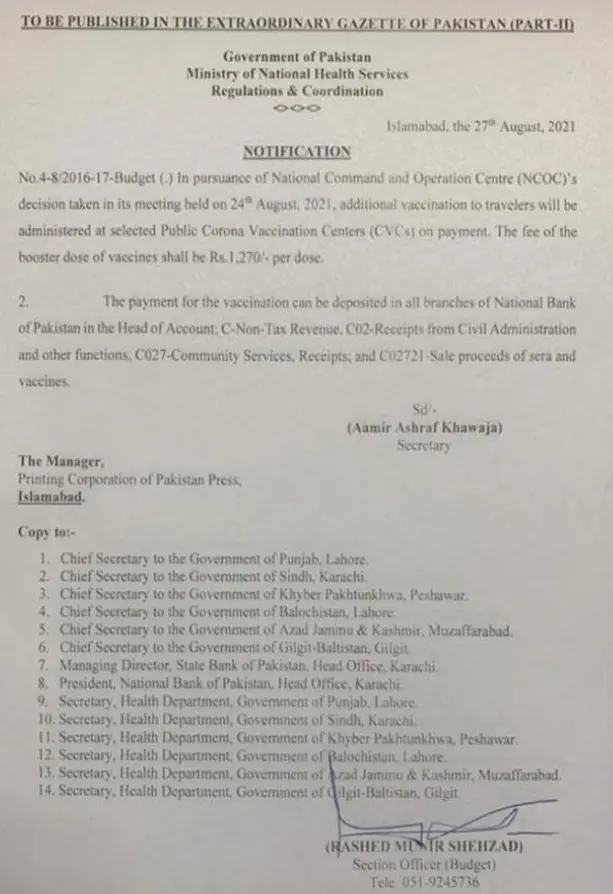 How to Apply for booster dose in Pakistan for overseas
Foreign Nationals can now register for Covid-19 Vaccination program.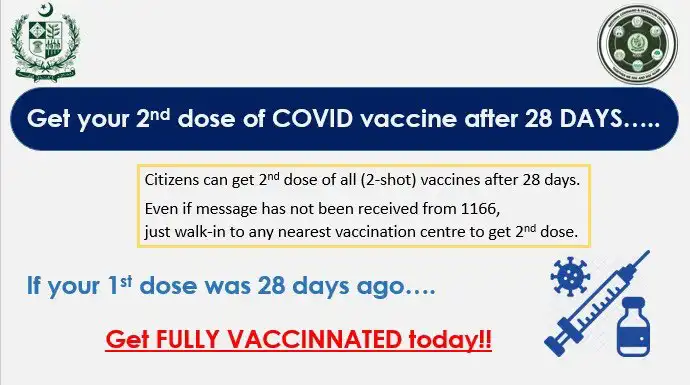 Provide your passport number along with valid Mobile Number to check if your information is available in NIMS and register yourself for vaccination.