How to Apply for a Job 2020
First of all read advertisement carefully, that is demand than write your bio data and apply for a job.
Advertisement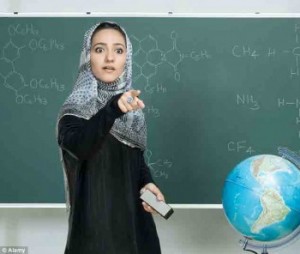 A well reputed Multinational Company urgently requires marketing executives for its Islamabad branch. In order to be successful in this position; the candidate must be qualified to degree level or equivalent and must have experience in e-marketing. Good IT skills are necessary and an understanding of HTML is required. The candidate should have excellent interpersonal and communication skills. Your detailed resume should reach by 20th November 2011 to 843, CII Gulberg Lahore.
Write Your Bio data
Hina
OBJECTIVE:
Coordinate with various staff for operational support activities of the unit; serve as a liaison between departments and operating units in the resolution of day-to-day administrative and operational problems.
Provide administrative/secretarial support for various departments/divisions such as answering telephones, assisting visitors and resolving a range of administrative problems and inquiries.
PROFESSIONAL EXPERIENCE:
NETWORK TECHNICIAN June-2008 to date
RESPONSIBILITIES:
Having good experience in troubleshooting.
Hands on experience in problem diagnosing.
To control Local Purchase of Consumable items, relevant Computer equipment, relevant tools and study material for Computer Class.
To maintain complete record of Inventory Items
QUALIFICATION:
M.A (Political Science) BZU Multan
B.A (Bachelor in Art) BZU Multan
F.A (Intermediate) BISE Multan
Matric (Science) BISE Multan
PROFESSIONAL QUALIFICATION
DBMS (Database Management System)
DYNAMIC TEACHING SKILLS:
MS SKILL UP GRADATION
PERSONAL INFORMATION:
Father's Name Muhammad Shahid
Domicile Vehari (Punjab)
Date of Birth 27-07-1988
N.I.C # 36603-1234567-0
Nationality Pakistani
Email: mc110202713@vu.edu.pk
Contact NO. Home No. +9267-1234567
Home Address Vehari.
LANGUAGE PROFICIENCY:
English Good
Urdu Excellent
Punjabi Excellent
Question No.2 (5)
Arrange five pairs of matching statements from the following and do tell us which principle of communication has been used?
(Clarity, courtesy, consideration, conciseness, concreteness, completeness, correctness.)
(Clarity)
1. After planning 10,000 berry plants, the deer came into out botanist's farm and crushed them.
2. After our botanists had planted 10,000 berry plants, the deer came into the farm and crushed them.
(Courtesy)
1. I rewrote that letter three times; the point was clear.
2. I am sorry the point was not clear; here is another version.
(Consideration)
1. I am delighted to announce that we have extended our office hours to make shopping more convenient.
2. You will be able to shop evenings with the extended office hours.
Conciseness
1. Students' GMAT scores are higher.
2. In 1996 the GMAT scores averaged 600; by 1997 they had risen to 610.
(Concreteness)
3. We hereby wish to let you know that our company is pleased with the confidence you have reposed in us.
4. We appreciate your confidence.