Institute of business administration IBA University of the Punjab Lahore Qaid e Azam Campus open Admissions in MBA 3.5 years self-supporting for the academic year 2023–24 are available at the institute from March 10, 2023. IBA-PU is launching the MBA 3.5 Years Self Supporting Program for candidates with 14 years of education, i.e., B.A., B.Sc., or B.Com. or equivalent. The Evening Classes (MBA/PGD) will remain closed for Ramzan-ul-Mubarak/Eid-u-Fitre from Wednesday, IBA was was selected for "Innovation Leadership Award" 2nd Asia's Best B-School Awards. MBA Admissions in University of the Punjab Lahore Campus.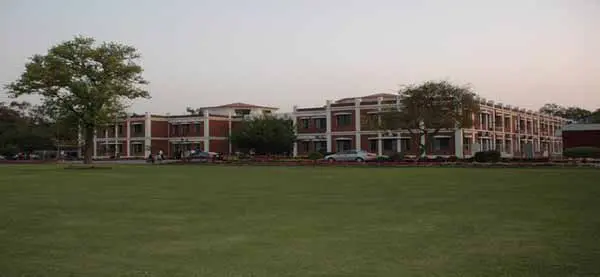 The Prospectus is available from March 3, 2023
Last date of submission of Entry Test Forms: 14 March 2023
Entry Test Date: March 16, 2023
Master of Business Administration (MBA)
3.5-Year Self Supporting Program
In order to cater to the growing needs of the corporate sector, the Institute of Business Administration (IBA), being the business school at the largest public sector university in Pakistan, aims to tap this opportunity to meet the emerging market needs. IBA is launching an MBA 3.5-year self-supporting program (equivalent to an M.S. or M.Phil. degree) from session 2023 for candidates with 14 years of education, i.e., B.A., B.Sc., or B.Com. or equivalent. This program attempts to nurture future business leaders through a rigorous training of managerial skills, ethics, and critical thinking and intends to offer insights on the socio-economic dimensions of business in Pakistan with knowledge of modern management philosophy.
Aims and Objectives of the program
The MBA for 3.5 years equips the business graduate to harness innovative business thinking and new business models that can deliver organizational growth while addressing global economic, social, environmental, and technological challenges.
Eligibility Criteria
Bachelor's degree (B.A., B.Sc., or B.Com.) or equivalent (14 years) in any discipline from HEC accredited institutions.
Admission Criteria
Academic Record 70%
Merit is determined by 1/4 of total marks obtained in Matric/O Level, plus 1/5 of total marks obtained in Intermediate/A Level, plus total marks obtained in B.A./B.Sc./B.Com. or equivalent.
Additional Marks: 20 marks for Hafiz-e-Quran, 20 marks each for the elective subjects of Mathematics, statistics, and Economics (in the case of papers of 200 marks only) studied at Graduation level (Maximum 40 marks).
Entry Test 30%
The applicants will have to take an admission test. The admission test will be conducted by IBA. The minimum marks to qualify for the admission test are 40 percent. It is mandatory to pass the admission test.
Number of Seats
60 students will be inducted into the MBA, a 3.5-year self-supporting program. Twenty seats are allocated for the graduates of B.A., B.Sc., and B.Com. There will be a provision for reserve seats as per the University rules.
Courses and Semester Break-up
The MBA 3.5-year program comprises 96 credit hours of coursework and a dissertation to be completed in three and a half years. The requirements for this MBA degree are normally completed within seven semesters. A total of 90 credit hours are to be earned by successfully completing the course work, and the remaining 6 credit hours are to be earned by writing and successfully defending a dissertation (there is an option of taking two courses of three credit hours each as an alternative to taking a dissertation in the seventh semester).
Each semester spreads over 18 weeks. The research work for the thesis shall be carried out during the seventh semester. The students who will take the dissertation are likely to complete their MBA in 3.5 years.
The courses offered in the seven semesters are given below.
Total Credit Hours: 96
1st Semester
MBA 301 Business Communication
MBA 302 Business Mathematics
MBA 303 Essentials of Management
MBA 304 Financial Accounting
MBA 305 Introduction to Computer Application
2nd Semester
MBA 306 Cost Accounting
MBA 307 Microeconomics
MBA 308: Introduction to Human Resource Management
MBA 309 Principles of Marketing
MBA 310 Basic Statistics
3rd Semester
MBA 401 Business Law
MBA 402 Financial Management
MBA 403 Macroeconomics
MBA 404 Strategic Management
———– Specialization Course
4th Semester
MBA 405 Business Research Methods
MBA 406 Database Management Systems
MBA 407 Organizational Behavior
MBA 408 Inferential Statistics
———– Specialization Course
5th Semester
MBA 501 Managerial Economics
MBA 502 E-Commerce
MBA 503 Operations Management
———– Specialization Course
———– Specialization Course
6th Semester
MBA 504 Entrepreneurship
MBA 505 Organizational Theory
MBA 506 Research Methods II
———– Specialization Course
———– Specialization Course
7th Semester
Dissertation or Two Specialization Courses