Institute of Business Administration IBA Sukkur starts 03 months skills development program session 2023. Admissions in another market-demanded and our regular, 3 Months Skill Development Short Courses are open now. Sukkur IBA University Executive Development Center for details contact to Training Coordinator from morning 09:00 AM to 05:00 PM. or Need any help? Call: 0715644118, 0715644234-35. The Professional Market has grown meteorically in recent times and it is still growing with the emerging needs of diversified skill set required by the employers.
Keeping in view this mounting demand for professional skills development , Sukkur IBA Executive Development Center started 4 Months Skills Development Short Courses Program from June 2023 and since then we have successfully completed 3 Batches of this pragmatic program. During these 3 Batches, we have produced over 100 skilled professionals to either join industry or excel in their current job setup.

For Application Forms & Challan visit following link: Click Here

Courses:
English Language Skills
IELTS preparatory Classes
Supply Chain Management
Marketing and Sales
Microsoft Office Specialist
Graphic Designer
Web Development
Big DATA Analysis
IBA Sukkur University Summer Program 2023
Field of Study:
Accounting
Management
Human Resource Management
Finance
Marketing
Economics
Entrepreneurship
Agribusiness
English Communication
Mathematics and social sciences
Media and communication
Computer Science
Software Engineering
Physical Education
Electrical Engineering
Energy Systems Engineering
Artificial Intelligence Robotics
Computer Engineering Systems.
IBA is one of the best University in Sindh that is providing wonderful education with Technical Education to make Youth Technically and Practically Educated.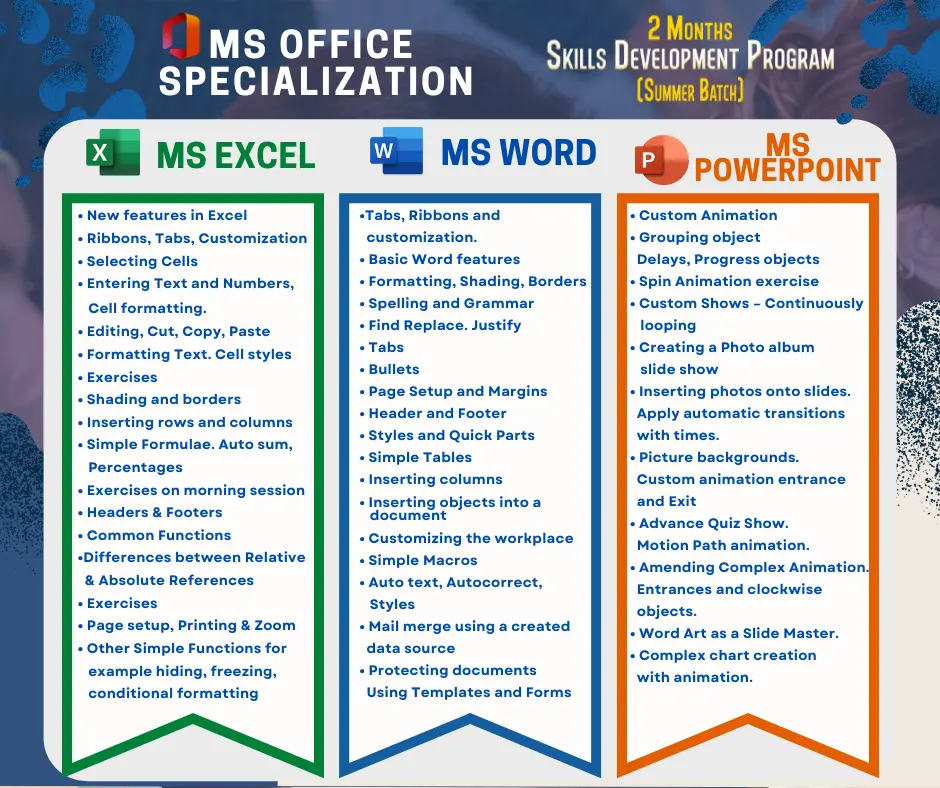 Weekend Classes
Last Date for registration: 02 June 2023
Commencement of Classes: 08 July 2023 to 25 August 2023
Classes time 05:00 PM to 08:00 PM
Per Course Fees: 14,000/-