ICC Suspends Hafeez from Bowling over Illegal Action
International cricket council ICC suspends Pakistani al rounder Muhammad Hafeez from Bowling due to illegal action. Before this almost one month ago ICC already suspended off spanner bowler saeed Ajmal due to illegal bowling action. Saeed Ajmal is number one Pakistani off spanner and second one is Muhammad hafeez, both good Spanners has been suspended by ICC. Pakistani cricket board would take series against these suspends, because these two players are the assets  of Pakistani cricket team, if these spanners would not played in ICC world cup 2015, than its difficult for Pakistan to win world Cup 2015.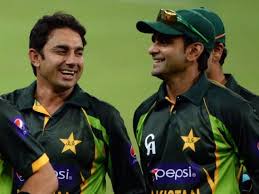 ICC looking like, they are working against Pakistani Cricket only, ICC analysis reveals his deliveries exceed 15 degrees level of tolerance permitted under regulations of ICC. After Big three in cricket, many stick cricket Rolls working against Pakistani cricket. This action takes by ICC during first test against New Zealand in abu dhabi, that was in early in November 2014.
Pakistan's cricket captain Misbah ul haq said: Saeed Ajmal doing wonderful Job for Pakistani Cricket team from five to six years, and he was the asset of Pakistan cricket team. Muhammad Hafeez action was cleared in year 2005, during the cricket match against West Indies. Muhammad hafeez said before Australia Match series, he was doing same bowling action from last 11 years. After 11 years after Now ICC knows that the action of Muhammad Hafeez is not according to Rolls of International cricket council.