Importance of Women's Education Essay
In order to enable individuals to be empowered and for societies to make progress, education is an essential tool. Providing equal educational opportunity for women is an issue of fundamental human rights as well as a driving force for social, economic, and cultural change.
"Women's education is essential for the development and progress of any society."
Read Also: Personal Reflective Essay
The article will examine the value of education for women, the advantages it offers, and the ongoing difficulties in guaranteeing equal access to school.
Importance of women's Education
The importance of women's education has drawn attention on a global scale. Women who are educated become more independent, and education also advances society as a whole. Due to cultural or religious norms, women have historically been restricted from education in many countries. But providing women with more educational opportunities can have significant implications in the future.

Read Also: The Best Essay on The Topic Examinations
Advantages of Women's Education
There are various advantages to educating women:
It first encourages gender equality. Women may pursue any occupation they want and support their families financially.
Women are empowered to pursue their goals, discover their abilities, and make significant contributions to their communities by education.
Women who have received an education are better equipped with information, skills, and self-assurance, allowing them to actively engage in decision-making and challenge gender norms.
Women can raise their children in a better way by imparting their knowledge and experiences gained through education. According to studies, educated women break the cycle of poverty and enhance the well-being of their families by allocating a significant portion of their income to the education, health care, and nutrition of their children.
Women who have more education are better able to participate in management and political activities and make educated judgments. They become leaders, activists, and advocates for social justice, gender equality, and women's rights. By speaking up, educated women may draw attention to crucial issues, oppose discriminatory practices, and promote change on both a local and international level.
Read Also: Essay on Doctor Abdul Qadeer Khan: A Great Scientist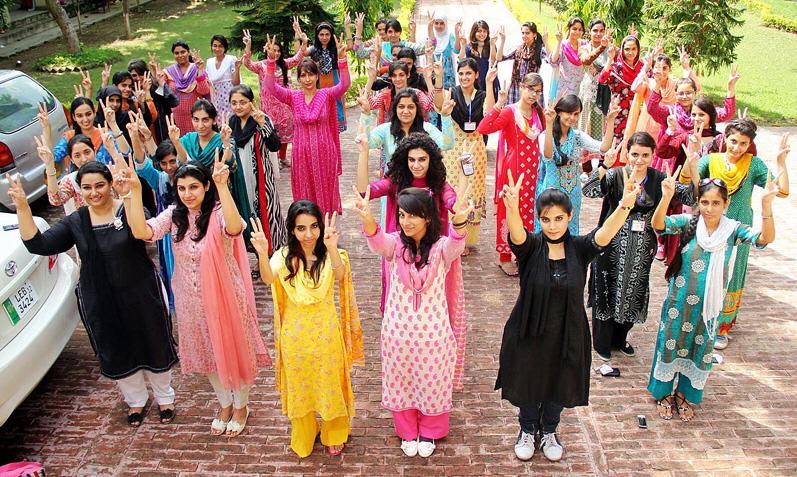 This improves the political and economic stability of society.
Challenges for Women's Education Essay
Even if there have been improvements in supporting women's education, there are still major challenges.
These challenges include:
Cultural barriers
Gender-based violence
Lack of access to schools
Child marriage
Limited resources
Governments, civil society organizations, and communities must collaborate to solve these challenges and put gender equality in education policies and programs into place in order to guarantee equitable access to education for women.
Read Also: The Best Essay on The Topic Unemployment
Conclusion
Finally, regardless of gender, everyone should have access to education because it is a basic right. Education for women is an investment in the future prosperity of people, communities, and countries. We are able to break the cycle of gender inequity by enabling women to realize their full potential and building a more welcoming and successful society by ensuring that everyone has equal access to education. Women's education must be given priority and assistance since it is not only their right but also a vital component of growth and sustainable development.
Read also: Essay on Science and Technology Blessing or Curse