ITU Lahore Admission 2023
Information Technology University, Punjab, Lahore, is offering undergraduate programs for session 2023.
To apply, you need to have an ITU Online Admissions account.
Please click on Create Account to create a new account. Please sign in and fill out the application details.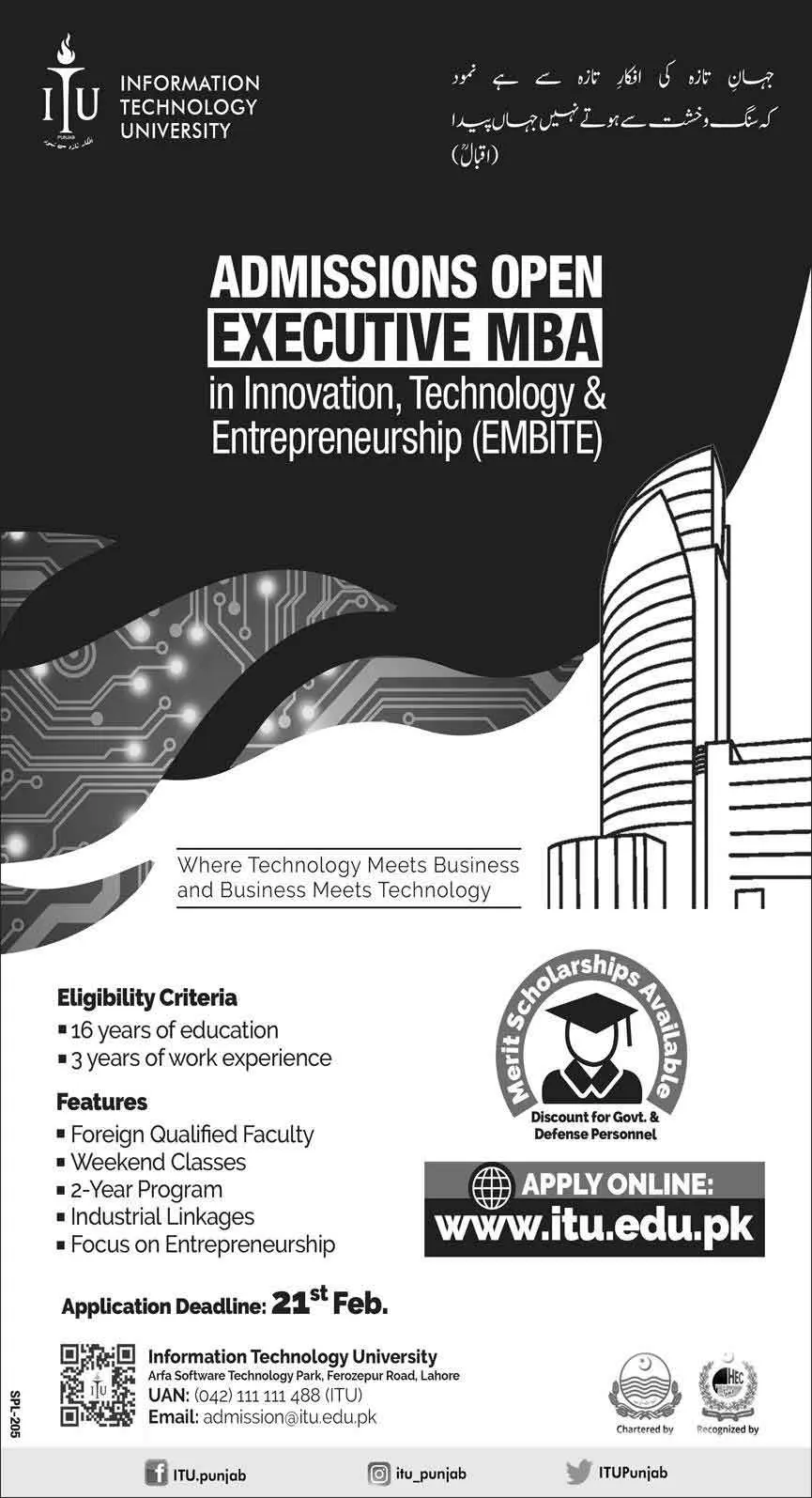 For technical support:
Email: techsupport@itu.edu.pk
Undergraduate Programs:
BS Economics with data science
BS Management and Technology
BS Electrical Engineering
BS Computer Science
BS, MS, PHD
MBA (Executive) Technology and Entrepreneurship (EMBITE)
How to apply Online:
The interested and eligible candidates may submit their online admission forms through application.itu.edu.pk.
Admission Application Deadline: February 21, 2023
National testing service The Examination of Information Technology at the University of Punjab was held on Saturday. You can check your results by clicking on the link below and then entering your roll number.
MS RESULT: ITU-Punjab Admissions Test Important: BS candidates who have scored 50 marks or more and MS candidates with 60 marks or more in the ITU-Punjab Admissions Test are eligible to apply for admission to the university. The ITU-Punjab Online Admission Application will be available starting Monday on www.itu.edu.pk Candidates are advised to follow the ITU website or Facebook page for future announcements.