Institute of space technology Islamabad starts taking admission applications for Health safety and Environment programs. Failure analysis center FAC at institute of space technology with its expertise in metallurgical advisory is committed to enlighten the public and private industry of Pakistan on the importance of structural integrity, safety industry of Pakistan. IST take pride in organizing the series of short courses and workshops of various topics on a regular basis. Registration is open for our next training courses. Health safety and environment HSE scheduled be held at FAC IST from 07-09 August 2018.
This training would be conducted by team of qualified and certified experts to impart practical HSE knowledge. This training covers Practical HSE knowledge tools and best practice to help professionals to identify HSE risks present in the work place and manage them accordingly.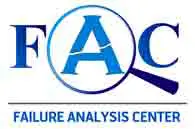 How to register:
The interested candidates public / private organizations may be send registration form, which may be download from our official ist.edu.pk/fac.
Self-sponsored participants may send their nomination directly to fAC or may registrar on spot at the registration desk.
Apply Here Also: NUST Online Admissions 2019 Entry Test Result Merit List
Course fee:
Professional Rs. 20,000/- per student.
Post grad. Students Rs. 10,000/- per student.
Discount is available on registration of five or more participants from the organization.
Course fee include cost of training material, certificate, lunch, tea, and light refreshment.
Apply Here Also: FAST University Admission 2019 Entry Test Result Merit List