ITHM College Faisalabad Admissions 2021 Courses offered, all courses detail are given on this advertisement,
apply Now open 12 months
Hotel management courses in Faisalabad, any master, graduate, intermediate students who wants to get professional education of hotel management than join today ITHM College Faisalabad and become professional Hotel manager.
Ithm college offers hotel management courses:
PGD (tourism and hotel management
Food preparation and culinary Arts
Chef Training
Travel aviation and Airline management tickets and other things
Want to become an expert in Nutrition?
Learn the basic skills about nutrition and hygiene.
This course emphasizes the fundamentals of nutrition and metabolism throughout the lifecycle.
Apply now for Diploma in Nutrition sciences & hygiene (Equivalent to FCD, ICS, ICOM)
Eligibility: Matric
Duration: 2 years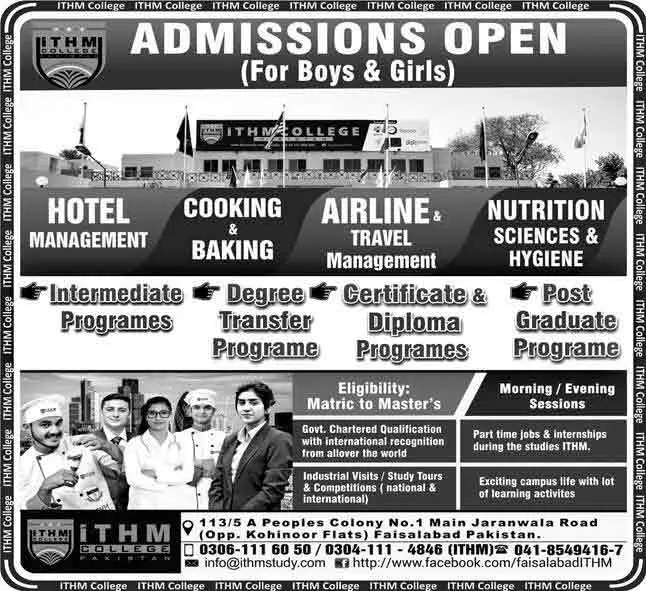 Visit https://ithmstudy.com/apply-now/ or call us at 0306-1116050 / 0304-1114846 for more information.