1) A leading commercial bank requires audit professionals for its internal audit department for different levels based at Lahore. Candidates with relevant qualification & internal audit banking experience may apply at opportunity_2018@outlook.com
Experience of auditing Trade Finance segment will be a plus.
2) 3 Relationship Managers-Retail required by a commercial bank for its branch banking segment. Qualification: Min Graduate. Experience: Min 2 years relevant experience. Location: Faisalabad, Pakistan.
Interested candidates may apply at Hassanbajwa126@gmail.com
update: 30 May 2023
1) Bank Islami urgently looking for Interns in Risk Management department at Head Office (Karachi). Candidates who are fresh Graduates in Accounting, Finance, Economics and Actuarial Science & Risk Management from reputable institutions are invited to send CVs latest by Sunday, May 28th, 2023 at recruitment@bankislami.com.pk
2) Meezan Bank requires:
Position no. 1.
CAD Officer for Corporate / SME & Commercial required having experience minimum 2-3 years and up to 6 years with following qualifications.
Good knowledge of Prudential Regulation, be able to process day to day transaction related to CAD/Trade,
Working knowledge of Banking Modules, preparation and submission various regulatory / internal reports,
Maintain proper records and documents, prepare and update relevant schedule according to applicable profit rates and be familiar with types of security e.g. charges, mortgages. pledge etc.
Position no.2
CAD Officer for Consumer Department having minimum experience of 4 years with following qualifications
Working experience in consumer CAD preferable in Islamic Bank (Conventional Banker can also apply) with Good knowledge of Prudential Regulation
Be able to process day to day transaction like Car Leasing / Ijara, Diminishing Musharaka / Home Finance etc.
Working knowledge of Banking Modules, good knowledge of operation related activities, be familiar with types of security e.g. Charges, Mortgages. Pledge etc.
Interested candidates are required to send their CVs at saadia.iqbal@meezanbank.com. Please mention position applied for in the subject line with Linkedin reference)
[Asia Siraj, Team Leader – Talent, Resourcing & Employee Engagement at Meezan Bank Limited]
3) We require Customer Relationship Executive/Branch Manager for our Keamari Branch, Karachi Min. Edu: MA with 6 to 7 years of relevant experience preferably in Microfinance Bank. Suitable candidates may share their resumes at careers@pomicro.com. Please mention the position in the subject.
[Dennis Jacob, Manager Human Resources at Pak Oman Microfinance Bank Limited]
4) Advance Pakistan Microfinance Bank is looking for an intern in Finance Department.
Qualification: MBA Finance /ACCA / CIMA qualified.
Experience: Fresh/Entry Level
Duration: 4 months
Location: Karachi
Interested and eligible candidates should forward their resumes indicating "Intern-Finance" in the subject line to: career@advanspakistan.com
Jobs in Banking / Financial Sector of Pakistan (Pl evaluates each job and applies accordingly):
1) United Bank Ltd (UBL) invites applications for the positions of Security Operation Center (COS) Manager, Information Security Risk Analyst, Infrastructure Security Manager, Information Security Officer for International Business (UAE) and Application Security Analyst
2) One of the largest banks in Pakistan seeks applications for the post of Relationship Manager / Senior Relationship Manager for its Commercial Lending Department
3) A leading financial services company is looking candidates for its branches located in Karachi and Lahore
4) SME Leasing Limited invites applications for the post of Chief Financial Officer/Company Secretary
An Investment Bank based in Bahrain is seeking a Head of Risk Management (approved by Central Bank of Bahrain). Candidates must have Risk Management banking experience, related qualifications and post graduate qualifications in quantitative subjects. If interested, please send your CV in word document to rizwana.aazem@keypoint.me at the earliest.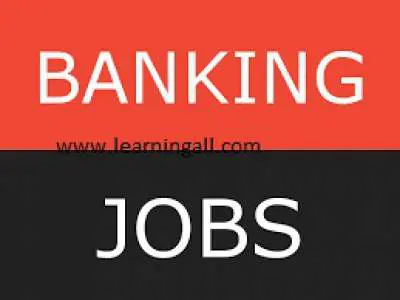 2) Urgent hiring in process for a Multinational Bank for the positions available in Karachi as Relationship Managers. Candidates having banking experience will be the first priority. However, from other financial institutions may also be considered on the basis of committed deposit portfolio. Please share your resume at trendzbysana@gmail.com subject line should be: Applying for the position of RM.
3) Pakistan's largest commercial bank looking for Relationship Manager-Credits for its retail lending team. Potential candidates having Master degree with the experience of 4-5 years in relevant field can submit their resume at farooqahmed82@gmail.com or contact on 03008460545.
4) Urgently looking for Wealth Officer (Karachi) required for a leading mutual fund company. Candidate must have Masters/Bachelor's degree and having-2 years of experience in out bound sales. Please apply ASAP to Email: tahir.zaib@mcbah.com .Do mention the title in the subject line remote sales, interview only for short listed candidate
5) One of the top leading banks requires a male candidate for the post Officer Forex – Karachi based." It's a permanent position, 5 years of relevant banking experience is required, esp. in Remittances &/or Foreign Exchange is a plus. Candidate must be at least graduate (14 years of education) and also possesses good communication, analytical and computer skills. Kindly send CVs with a recent photo with subject line "Post Apply for Officer Forex – Karachi" at mohammadbadaruzzaman@gmail.com before 20.02.2023. Note: – Interested candidate should mention their present salary, grade and designation in email. Applications of those candidates will be rejected who are waiting for their graduation results. Pay scale and grade will be entertained according to candidate's job experience and qualification.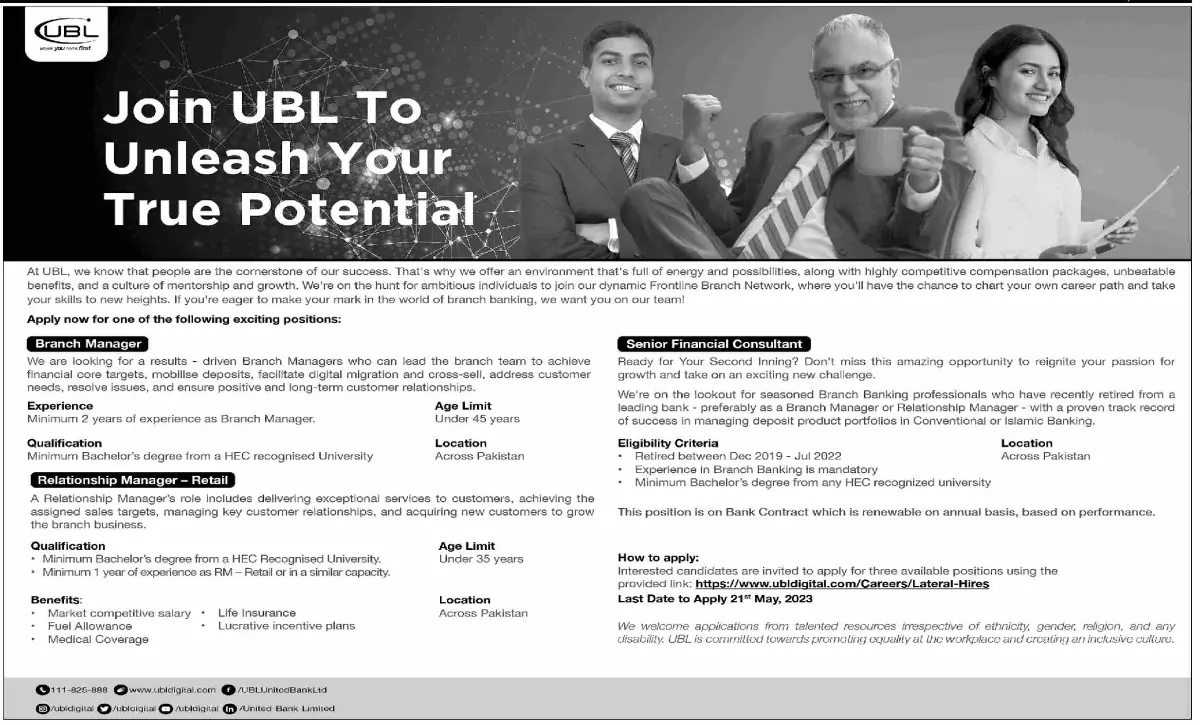 6) Faysal Asset Management is looking for Associate Advisory on its Karachi office, Candidate must be CFA qualified and having experience of 2 to 3 years in AMC and banking sector. Share your updated resume with saad.uddin@faysalfunds.com and huma.aziz@faysalfunds.com. Deadline is 06.20.2023.
7) Need some male candidates for Investment Advisor (Assistant Managers) at Al-Meezan Investment. Please send updated resume at Mohsin.raza@almeezangroup.com