All lovers of Drama Khuda aur Mohabbat, the wait is finish soon, because Khuda or Mohabat season 2 is ready to watch soon on Geo Television. First Teaser of Khuda Aur Mohabbat Starring Imran Abbas and Sadia Khan Coming Soon.
Khuda Aur Mohabbat New Title Song
Khuda Aur Mohabbat New Title Song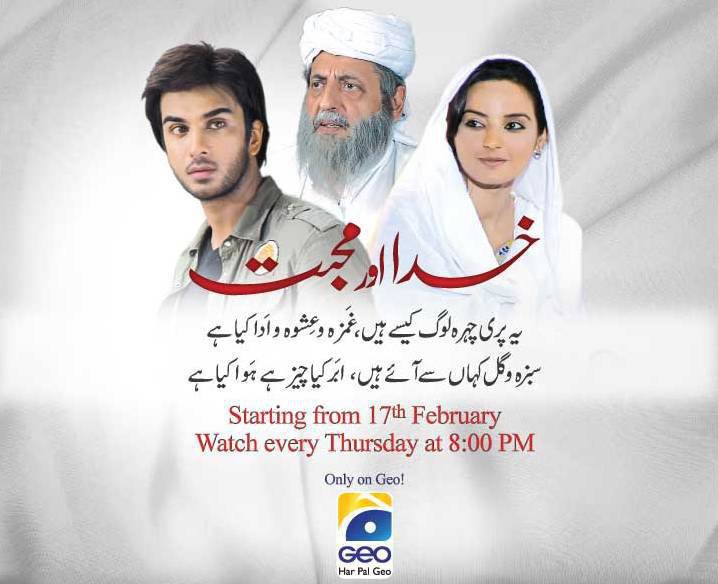 Khuda or Muhabat Season Two Story
After her death hammad loses his memory for a few days, butt has the two pearls given by imran. so his condition improves and he goes to london leaving his past behind to get a dagree in economics. there he gets admission to a well known university where he gets a rival named. sarah isaac pears, played by sadia khan again, daughter of his principal and dean Mr. Isaac Pears. in a sudden turn of events, she falls in love with hammad and helps him to rebel against the jewish firm belief of the "Holocaust". she becomes muslim and change her name to iman. and they gain notoriety for their rebellion. The university expels hammad because of this and in the end he leaves london temporarily so that there would be no propaganda and loss of innocent lives because of him.