King Fahd University Postdoc 2021 Fellowship Program
King Fahd University of Petroleum and Minerals Saudi Arabia offering Post-Doctoral Fellowship Program for the students of Pakistan.
It's a wonderful opportunity for Pakistani PhD Degree holders to get the position for post-Doctoral fellowships programme in Saudi Arabia.
King Fahd University Saudi Arabia is one of the best ranking university in word.
Eligibility Criteria:
Pakistani National PhD Degree holder with at least three years obtained Doctoral degree from ranked and famous universities in the following degree areas:
Smart Mobility and logistics
Membranes and water security
Advance Materials
Communications System and Robotics
Al Intelligent Secure Systems
Students can review king fahd university website for learn more.
Benefits:
The selected students will get monthly salary/ stipend monthly.
One month Annual vocation
On campus housing or Housing allowance of SAR 30,000/- per year.
Free medical facility provided by university for all selected students.
The initial contract period will be for one year will be extendable unto two years.
 The selected candidates must teach one to two courses per academic year in addition to research.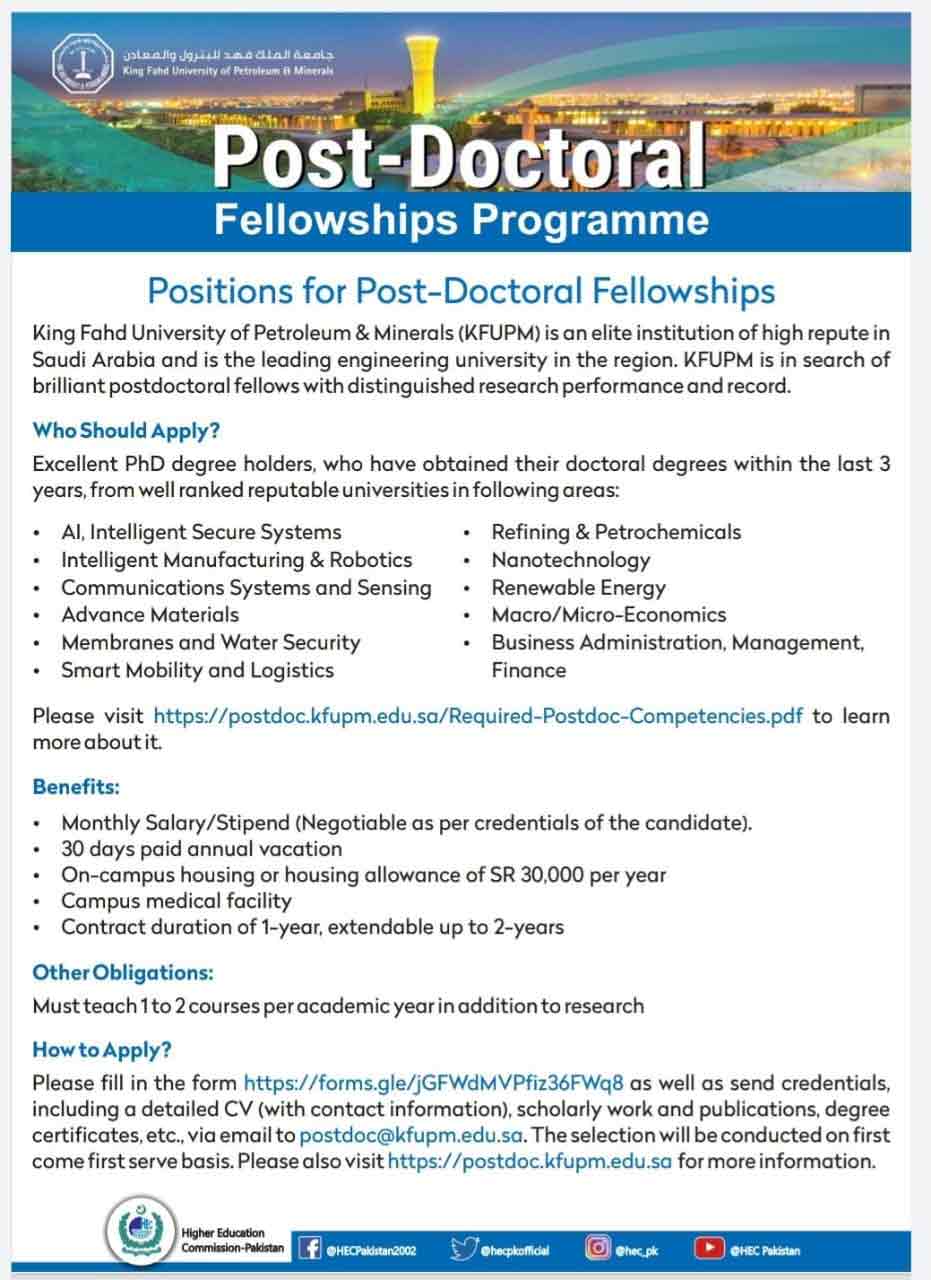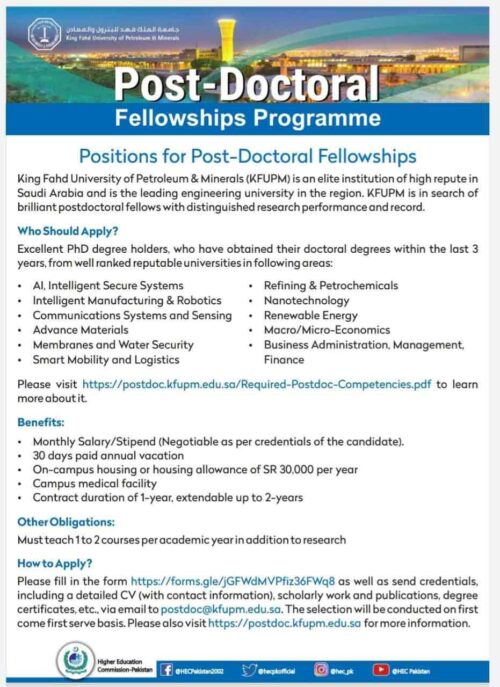 How to apply online:
The eligible PhD Degree holders can submit application online including Resume with contract information scholarly work and publications degree certificates through email postdoc@kfupm.edu.sa or online the url given in image.
Online Application: Apply Now