Position Title:
Manager Drilling & Allied Services
Salary Range:
Experienced based
Other Benefits:
Substantial, depending on performance, qualification and experience
Qualification & Experience:
Bachelors/ Master's Degree in the discipline of Engineering (Petroleum/Mechanical) having at least 20 years of experience with reputed National/ International Oil and Gas Companies.
Responsibilities:
Manages the planning and execution of all aspects of the drilling operations for the asset area in addition to working closely with the completion team to ensure fit for purpose well design. Ensures departmental standards for capital budget planning, well design, drilling programs, cost estimates, AFE's, final well reports and operational practices.
Ensures accurate estimates for capital budgets, scoping costs and AFEs. Prepares papers for TCM/OCM and its presentation to the JVPs.
Ensures consistent fit for purpose well design and detailed drilling programs for steering effective & efficient drilling from spud to TD and ensuing activities.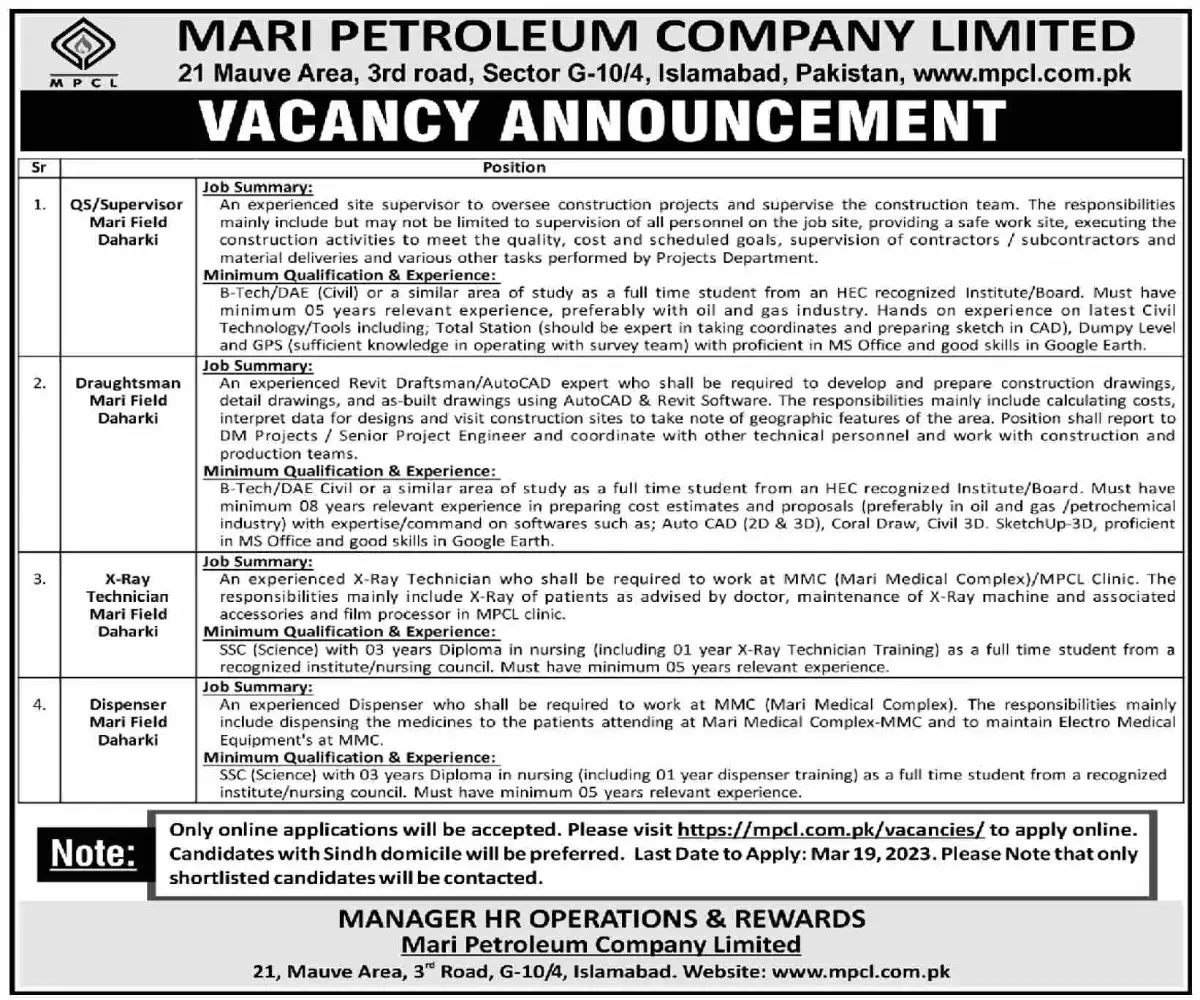 Ensures retention of lessons learned to be shared across the department for improved performance.
Keeps abreast of new technologies and implements where applicable.
Competencies:
Strong technical background with the ability to design and implement well programs.
Strong interpersonal, communication and leadership skills for interfacing with all levels of the organisation.
Self-motivated, well organised, creative and results oriented.
How to apply:
Only online applications will be accepted. Applications may be submitted latest by March 19, 2023.
Queries if any should be referred to Talent Acquisition Officer on telephone +92-51-111-410-410 Ext: 533.