Muslim Commercial bank of Pakistan Introducing the Mobile-enabled Visa Debit Card, The only card that fits your mobile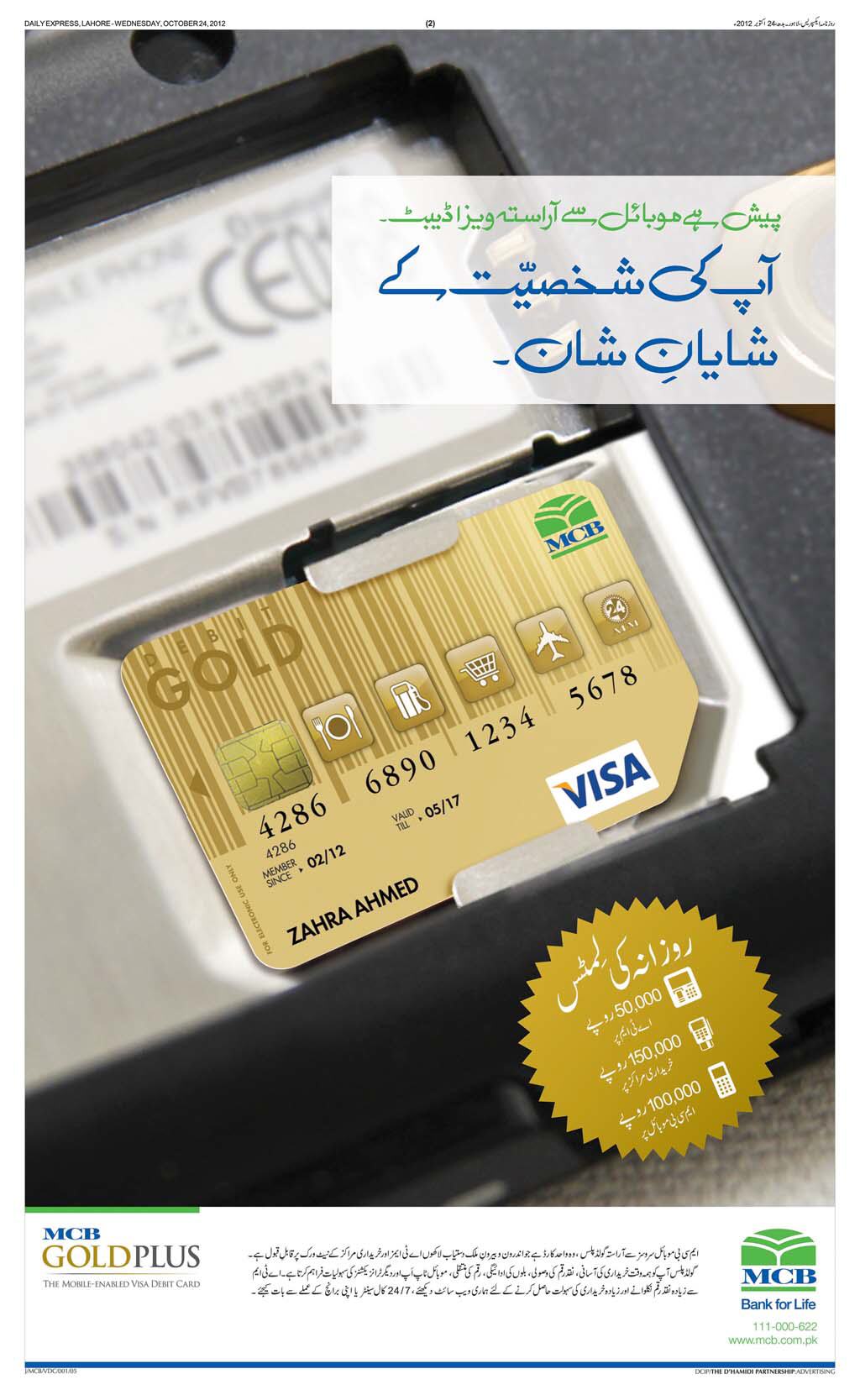 From the makers of MCB Mobile comes a brand new innovation MCB Gold Plus – Pakistan's first chip-based Visa Debit Card pre-enabled with the power of mobile.
With MCB Gold Plus, access to your account is now just a touch away.
Gold Plus combines the power of mobile along with a Visa Card to bring you the following unbeatable benefits:
International Acceptance
The Visa Gold Plus Card is accepted at more than 50 million merchant
locations and close to 2 million ATMs across 200 plus countries. Not
only this but you can also access your funds, make payments, and pay
bills using your mobile phone from anywhere in the world.
All Telecom/Device Compatible
Enjoy compatibility everywhere. The MCB Gold Plus innovation works
with any telecom service provider in Pakistan and runs on all internet
enabled handsets or smart phones.
To apply or to find out more:
Call our Call Center at 111-000-622.
Visit us at www.mcb.com.pk
Follow us on Twitter (www.twitter.com/mcbpayments)
Or simply speak to our branch staff