Medical Teaching Institution College of Nursing Mardan inviting Job application forms for MTI Mardan college of Nursing requires following designation positions.
Nursing Lecturer BPS-17 (male / female):
The applicant must have maximum age limit 35 years old with education Post RN or Generic BSN 16 years of education from any recognized university / institute.
Clinical Nursing Instructor BPS 16 Male / female:
Post RN or Generic BSN 16 years of education with minimum 2 years clinical experience in public, autonomous semi government or well reputed private medical institute.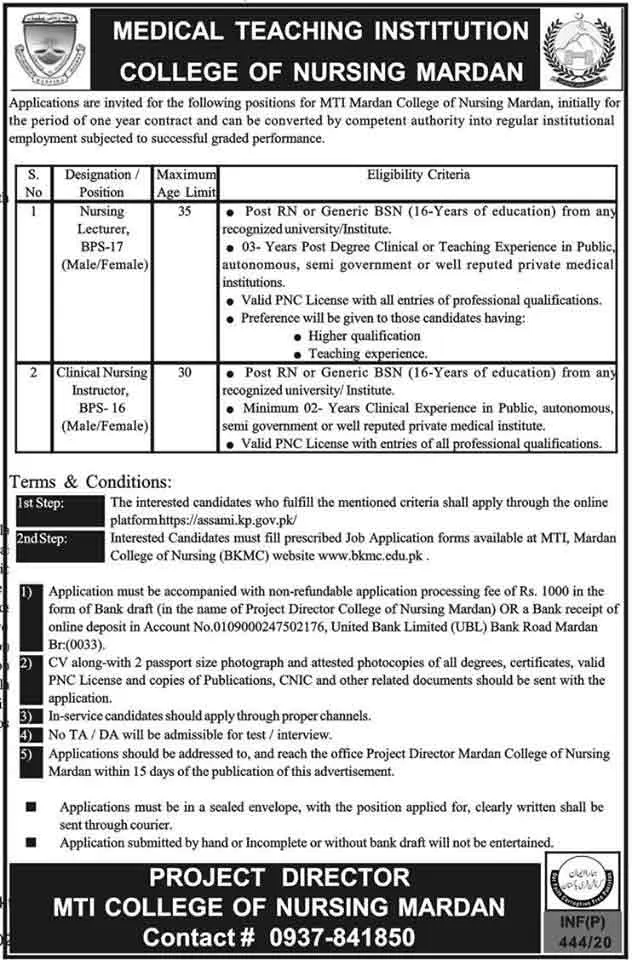 For more information applicants can visit www.bkmc.edu.pk. MTI College of Nursing Mardan starts hiring Nursing Teachers. the interested and eligible candidates can submit their Job Application form as early as possible.