Mexican Government Scholarship 2019-2020
Government of Pakistan has received offer of scholarship from Mexican Government. Nominations from Pakistan will be routed through Higher Education Commission. Details of the scholarship are given below: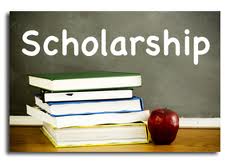 Programs offered:
The Mexican government has offered scholarship to:
Undergraduate and Graduate mobility programs
Graduate research and postdoctoral fellowships
Specializations
Master's degrees
Doctorates
Medical specialties and subspecialties.
Study the Spanish language and Mexican Culture at the Foreign Student Learning Center (CEPE) of the UNAM-Taxco Campus.
Receiving Mexican Institutions:
Public/Government higher-education and research institutions (in the case of postgraduate studies, doctoral research, or postdoctoral visits). If candidates do not speak Spanish, they must first take at least six months of courses in the Spanish language and Mexican culture, as well as obtaining acceptance from the Mexican public academic institution.
Duration of Programs:
Master's                           :         Two (02) Years
Doctorate                         :         Three (03) Years
Doctoral Research             :         Minimum three months, maximum twelve months
Post Doctoral Visits            :         Minimum one month, maximum six months
In case of studying the Spanish language and Mexican culture, courses take up to six months for students and up to one year for Spanish language teacher.
Required Documents:
Meet the requirement of the Call of SRE Scholarships for Foreigners. Click here to download the guidelines.
Have academic acceptance from the receiving Mexican Institution. A mandatory requirement without which application will not be processed. Click here to view the list of Mexican institutions.
A letter explaining why applicant is interested in studying and conducting research in Mexico.
Curriculum Vitae (three Pages maximum.
Copy of diploma for the last degree obtained.
Copy of birth certificate
copy of passport
original medical certificate issued by a public institution not more than three months prior to submitting the application.
Eight recent photographs with white background. write name and nationality on the back.
Benefits:
SRE (Society of Reliability Engineers):
Academic costs (enrollment, school fees, tutorials).
Monthly Allowance equal to:
4 D.F. minimum wages for studying Spanish, a Master's, or a Specialty.
5 D.F minimum wages for a Doctorate, Doctoral research , or postdoctoral visits:
Travel from Mexico City to the study location and from the study location to Mexico city at the beginning and end of the scholarship.
International air travel at the end of the scholarship.
IMSS medical insurance, effective as of the second month of the scholarship.
Monthly stipend of $10,093.50 Mexican pesos for doctoral and research, post doctoral fellowships and medical specializations and sub specializations
Monthly stipend of $8,074.80 Mexican pesos for undergraduate mobility scholarships, specializations, master's degree or master's degree research, Spanish language and Mexican culture courses.
How to Apply:
Completely fill Form A with the help of type writer or computer. Click here to download Form A.
Completely fill HEC Application form. Click here to download HEC Application Form
Attach Payment receipt of Rs. 300 (Application processing fee) with HEC application form only. All payments are to be made through HBL online facility. For this reason a separate bank account No.17427900133401 is maintained for this purpose.
Attach all the academic documents and documents as mentioned in the Call for Application Document with Application Form A.
Attach the documents in an order, as mentioned in the guidelines/application form.
The application package must be properly pined / stapled and in a proper file cover.
Do not attach HEC application with Form A and other documents. HEC application form must be sent separately along with online payment receipt of Rs. 300 (Application Processing Fee) with HEC Application form only
Send the spiral/bounded/stapled application (Form A) package to the address given below before
Engr. Waheed Ahmed Mangi
In-charge (FFSP/Mexico)
HRD Division,
Higher Education Commission,
H-9, Islamabad.
rrrazzaq@hec.gov.pk
Phone: +92 51 90808029
Note:
Only the applications which contain the acceptance of Mexican university will be processed, as it is a necessary requirement. Moreover, HEC is only facilitating this scholarship with no financial liability.
Source hec.gov.pk