The last date to apply for the MUTA scholarships has been extended till
Applications are invited from needy and meritorious students from the undergraduate Batches 12 (Architecture), 13, 14 and 15 (Engineering, Architecture & CRP) of the University, who are permanent resident of SINDH Province, for the award of MUTA Need Cum Merit Scholarship, under following eligibility criteria.
The students of all the Departments of 12, 13 ,14 batches and 11 AR can apply for MUTA scholarship under the terms and conditions mentioned in the form available @ Mehran UET website.
The application forms can b submitted at MUTA office & SFAO office.
Mehran University of Engineering and technology Jamshoro Scholarships Program: Mehran University Teachers Association MUTA offer need Cum Merit base scholarships for Mehran University Students. Scholarship applications are invited; the last date for submission Scholarship applications is 30 October 2019.
Mehran University announced the Details of these scholarships with Eligibility: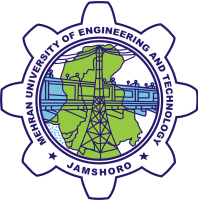 Eligibility:
The students admitted under self-finance scheme / special-scheme and the students who have already been awarded any other Scholarship in which the stipend amount exceeds PKRs. 10,000, in this year shall not be eligible for this scholarship.
The students who passed their last year subsequent examinations in regular mode and secured at least 60% of total marks are eligible for this scholarship. (Once supplementary is an exemption in chronically / hardship cases based need assessments.
Current income of Father / Guardian should not exceed the maximum limit PKR: 38,000/- per month.
The student must attach current salary slip of father / guardian issued by the employer where he/she is working. In case of unemployed, the Income Certificate issued by the Union Council Office (not older than 6 months), along with following mandatory documents:
(1). Copies of computerized C.NIC of student, Father/Guardian.
(2). Copies of Domicile & PRC of student, Father/Guardian.
(3). Marks Certificate of Intermediate.
(4). Copies of last months' paid utility bills (Electricity, Gas & Telephone).
(5). Statement of Purpose, (why he/she needs this Scholarship)