Muhammad College of Medicine Peshawar Former Al Razi Medical college open admission in MBBS Session 2021-2022.
Admission to be conducted for session 2021-2022 as per Pakistan medical commission PMC Admission regulations.
Admission Schedule:
Last date for submission of admission form: 30 November 2021
Candidates can apply for admission through the online admission portal. Original pay order / demand draft of any bank in the name of Muhammad College of Medicine Peshawar. Send through courier on below given address:
Budni Road, Yaseen Abad, Peshwar.
Phone number 091-5274217 and 2614151 email address: mcmpeshawar@gmail.com mcmpeshawar.edu.pk.
Interviews: from 6th December 2021 to 15th January 2022.
Display of Merit List: 20th January 2022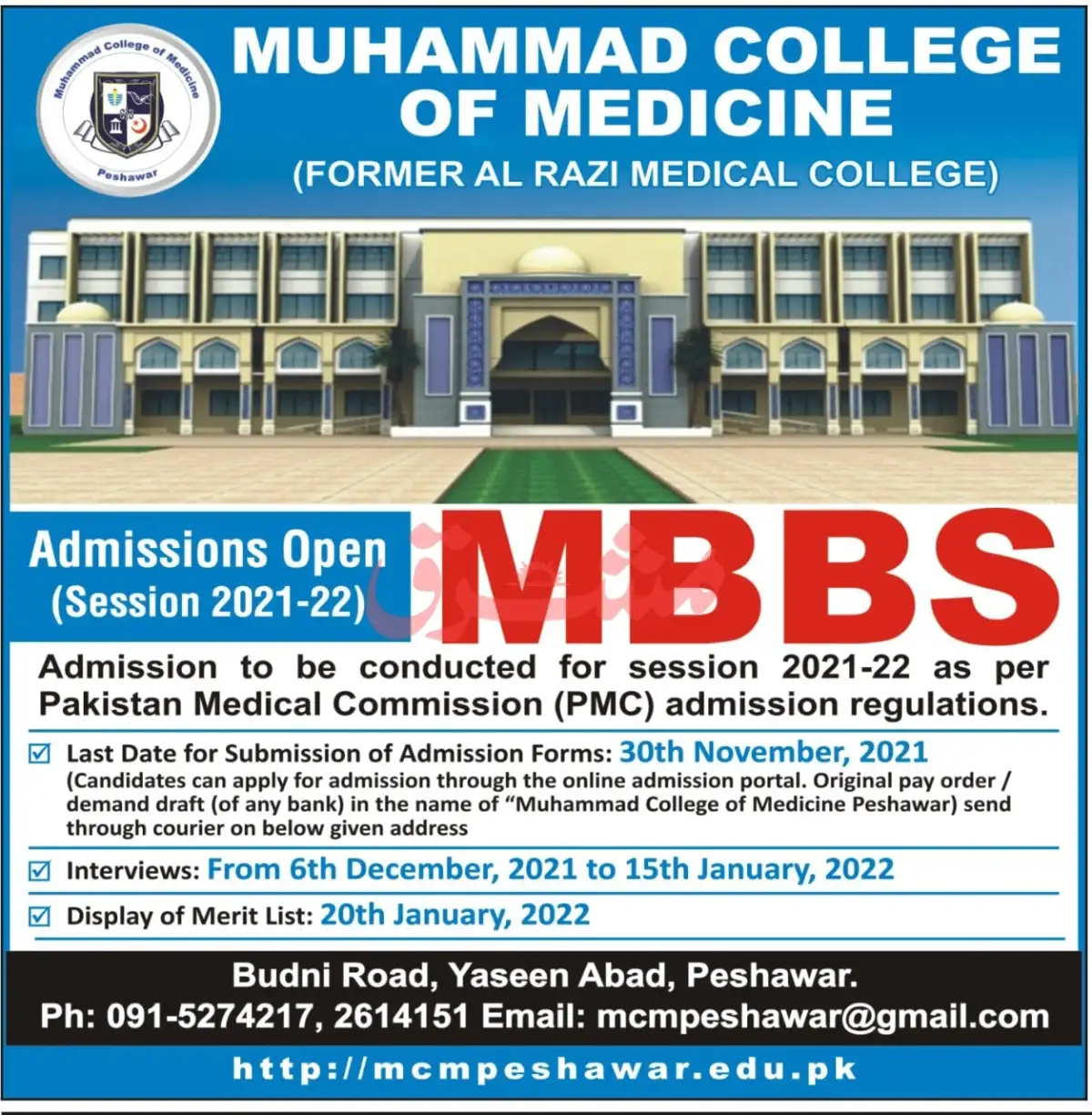 Fee Structure for Session 2021-2022.
As per regulation 9 of Medical and Dental Undergraduate education admission curriculum and conduct.
Pakistan Students and Foreign Students:
Taxes / PMC / University / other charges will be as per law and respective regulation.
Tuition fee includes 7.5 Percent Annual Increase.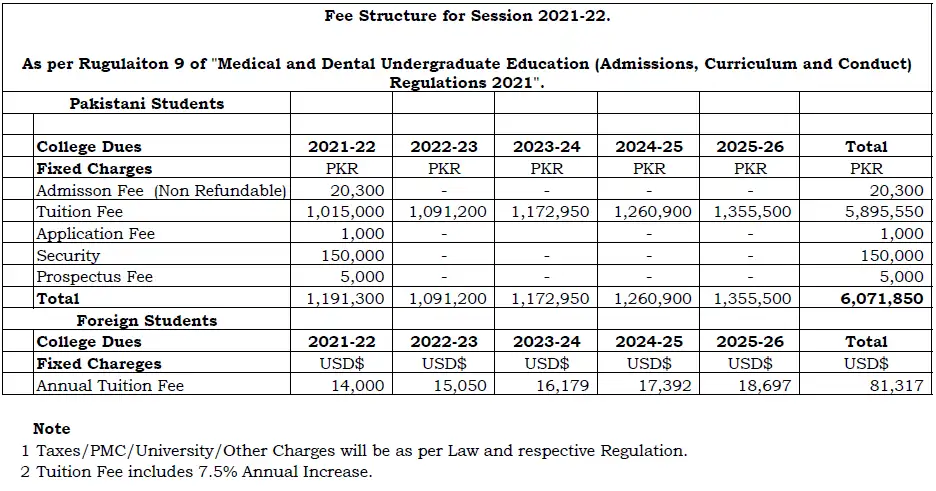 Muhammad Medical College Admission 2021 Form Merit List
Private Medical Colleges Admission 2021 MBBS MBDS Merit List
AMC Admission 2021 Merit List MBBS BDS Selection List