NAPHDA Naya Pakistan Housing Scheme Registration Form. The news for those who are waiting for Naya Pakistan Housing Program registration, Ex Prime Minister of Pakistan Imran Khan starts the online registration for Naya Pakistan Housing Scheme in all over the Pakistan in Year 2021.
Imran Khan and said that this Housing scheme is for Poor families of Pakistan and he wants to give every Pakistani to his own home.
Imran Khan addressed to national in Islamabad Project Zone 4, the middle class and salaries persons of Pakistan can take benefit from this scheme.
Naya Pakistan Housing Scheme online registration form available at nphp.nadra.gov.pk or you can visit Nadra Nearest branch for registration.
One person from the whole family is eligible to apply, and the applicants make confirmation that ID card and Tracking number is current and the Nadara Officer sign is marked in registration form.
Naya Pakistan Housing and development authority providing house on instalment to make sure that every Pakistan have own House.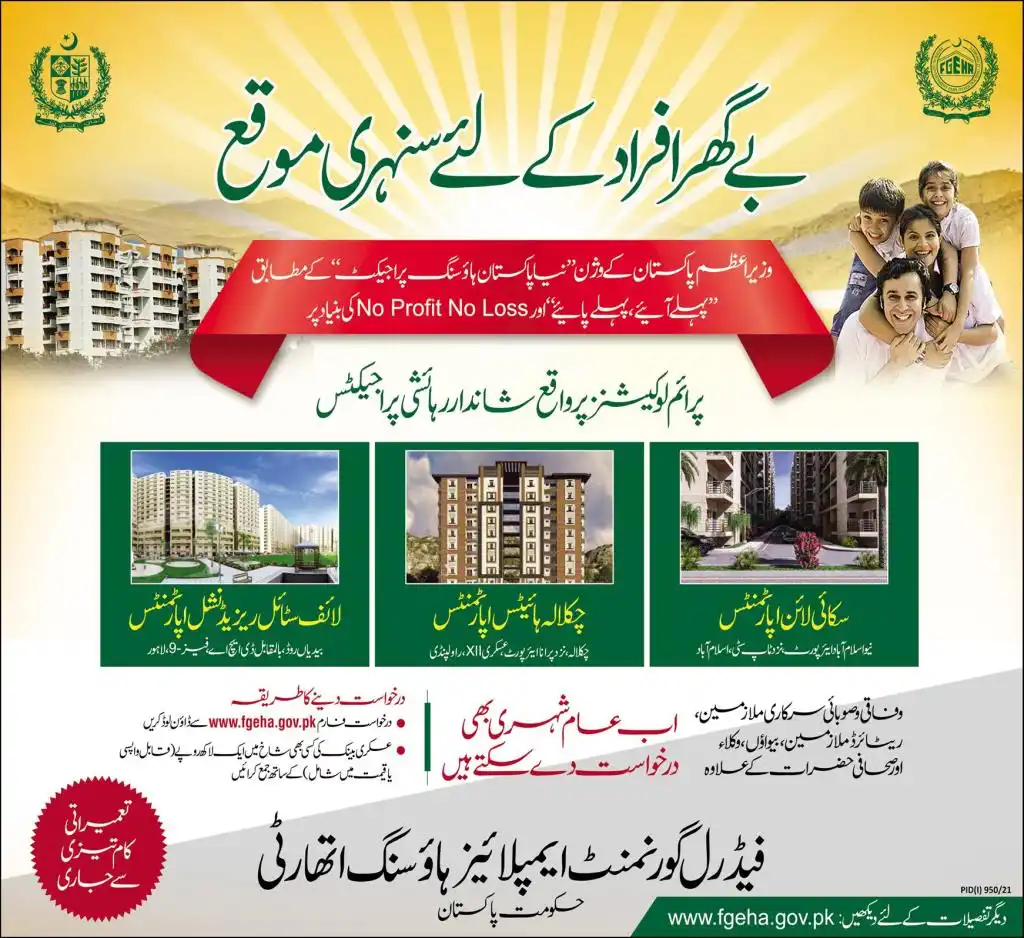 Naya Pakistan housing scheme is also known as apna ghar Housing scheme in different areas of Pakistan, the areas has been selected and the construction has been started in many places of Pakistan.
Federal Government Employees Housing Authority Announced Naya Pakistan Housing Scheme. the applicants can download application form from www.fgeha.gov.pk.
How to Register Online:
Step 1
Registration fee for online application is Rs.250 which can be paid at any NADRA e-Sahulat , Easy Paisa or Jazz cash Franchise network.
Applicants Can Search Franchises near Area
Note: Franchisee Timing 10:00 am To 10:00 pm.
The Houses is on instalment through Bank System.
Step 2.
After payment please either register for NPHP yourself or visit nearest NADRA E-Sahulat Franchisee to register for NPHP without any additional fee.
Online Self Registration: naphda.gov.pk
E Sahulat Registration: naphda.gov.pk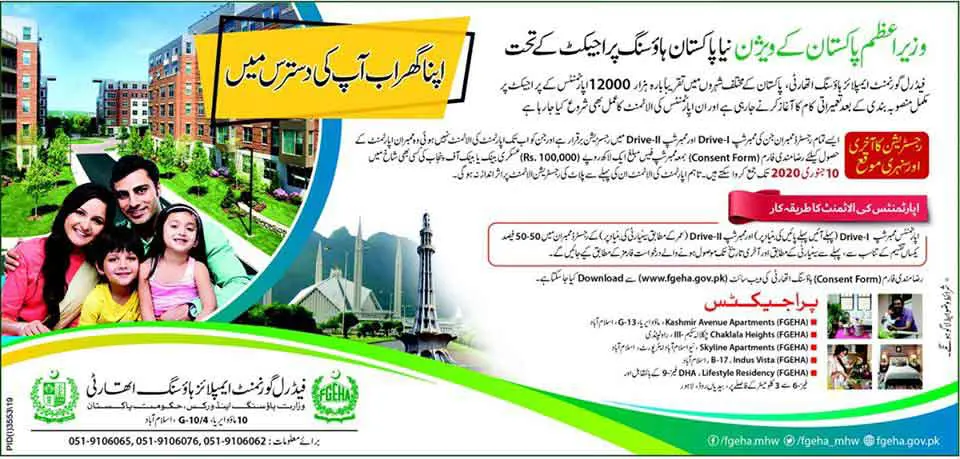 after the registration kindly keep documents with You, because the Draw List will be announced Later by government of Pakistan.
Apna Ghar Housing Scheme 2023 Application Form Download