Northwestern Polytechnical University China Scholarship for Master and PhD Programs for session 2020, NPU Chinese government offer scholarships for international students from whole world for research category Master and PhD Level.
Application deadline: Feb 27, 2020
NPU has 16 academic schools, offering 65 undergraduate programs, 120 postgraduate programs, 71 doctoral programs, and 17 postdoctoral programs. The university has more than 3,600 faculty members, including 1,800 full time and associate professors, 22 scholars from the Chinese Academy of Sciences (CAS) and the Chinese Academy of Engineering (CAE), 23 chair and lecture professors from the Cheung Kung Scholars Program, and12 recipients of the National Science Fund for Young Distinguished Scholars. Currently, the university has 26,093 students, including 14,451 undergraduates, 8,017 master's degree students, 3,625 full-time PhD candidates and 2, 521 professional degree students.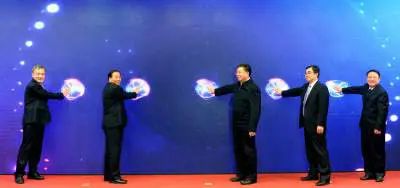 The duration of scholarship will be for PhD program 3-5 years and for Master level degree program will be from 2.5-3 years.
It's a wonderful program for Pakistani, Indian, Bangladesh and other country candidates to avail this offer and boom you're professional by getting international degree from china. China is one of the best Asian country whose promoting education with international standard.
Under this scholarship program Northwestern Polytechnic University china will provide to selected candidates:
Free Tuition fee
Free Dormitory housing fee
Comprehensive medical insurance
And 1 year Chinese preparatory study its optional for the selected candidates for study in china program session 2020.
Northwestern Polytechnical University china also provide stipend for selected candidates the stipend will be as below:
For PhD Program stipend will be: 3000 RMB monthly
For Master Program stipend will be: 3000 RMB monthly
 Requirements of Applicants
Applicants should be non-Chinese citizens, and healthy;
Applicants who apply for the master's scholarship should get their bachelor's degree and be under 35;
Applicants who apply for the Ph.D. scholarship should have their master's degree and be under 40;
Applicants are not required to have HSK examination results or Chinese language learning experience because NPU offers classes in English medium;
Applicants should have good academic marks;
Applicants should have strong capacity in scientific research.
Application Documents and Procedure Application Documents
Application form for Chinese Government Scholarship
Notarized highest diploma
Academic transcripts
Two letters of recommendation
A study plan
Notarized Copies of research achievements
Certificate of English/Chinese proficiency
A copy of valid passport
Physical Examination form
Others
Applicants should apply online first, and then sign it and send TWO printed copies of the documents to the International College of NPU by post.
Notes for Applicants for Apply online
Applicants should register and apply online on the following web-page:
https://www.campuschina.org/ (The agency No. for NPU is 10699). Please provide the address, passport No. and contact No. correctly and in detail since we will send the admission notice through these messages.
After the online registration, applicants should print the auto-generated Application Form for Chinese Government Scholarship and submit it to the International College in principle.
Notarized highest diploma or certificate. If the applicant is studying in university or working in company, he/she has to submit the studentship certificate (notifying graduation time) or working certificate produced by his/her university or company. If the certificate is not in English or Chinese, it has to be notarized in English or Chinese.
Transcripts or notarized transcripts if they are neither English nor Chinese.
A Study plan in English or Chinese (not less than 800 words for master's degree applicants; not less than 1500 words for doctor's degree applicants).
Recommendation letters in English or Chinese by two professors or associate professors.
Physical Examination Form. Applicants should follow strictly the requirements of the Physical Examination Form. It will be invalid if there is page missing, or no photo or no seal on the perforation or no signature by the hospital or doctor in the form. The result of the examination will be valid for 6 months. Please arrange the time of your physical examination appropriately.
Others
The result of the application will be finalized at the end of June 2020.
The admitted students cannot change the university, major and duration of study.