National university of modern languages Islamabad NUML open admissions for year session 2019, NUML University starts taking scholarship applications from needy and deserving students, who want to take admission in NUML. NUML University will be provide higher education for that students who will selected under HEC need based scholarship scheme.
NUML University scholarships under HEC Need based scholarship program session 2019.
Last Date for submission of Admission application form: 
Last date for the submission of application of Need based scholarships from 20 September 2020
Read Also: NUML University Merit List 2020 1st, 2nd, 3rd Selected Candidates
How to submit Scholarship application form:
At student financial Aid office No. 26 financial Aid office Jinnah Block NUML H-9 Islamabad.
Phone number: 051-9265100-09 and for more information can check official numl.edu.pk
For availing need based scholarship, admission in NUML is mandatory. To complete the formalities can go numl.edu.pk/scholarships or you can download scholarship application form. After receiving scholarship applications the officials committee NUML will be review the application. Only shortlisted candidates will be called for test and interview.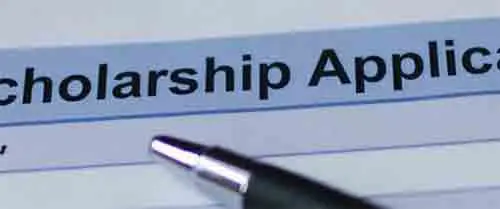 Read Also: NUML University How to Get E-Roll Number
HEC Need based scholarship includes:
Tuition fee
Monthly stipend for
Books
Transportation
Foods and hostel etc.
It's an opportunity for those students who cannot afford fees and they wants to study Pakistani best institute like NUML can submit scholarship application form. The students who are from rural areas and can fulfill the requirements will be given special preference so that students can complete their education in NUML University without worrying any type of expenses.
NUML University Campuses and Programs list:
Lahore
Faisalabad
Multan
Quetta
Hyderabad
Karachi
Peshawar
ISLAMABAD CAMPUS
HIGHER STUDIES PROGRAMS
MPhil English (Linguistics & Literature) – Afternoon
Degree Programs
MA English Linguistics & Literature – Morning & Afternoon
MA English Language Teaching (ELT) – Morning & Afternoon
BS English – Morning & Afternoon
Functional Courses
Advanced Diploma English (01 year) – Morning
Diploma English (01 Semester) – Morning & Afternoon
Certificate English (01 semester) – Morning & Afternoon
English Foundation Course – Morning & Afternoon
English Speaking Proficiency Course (03 Months) –
Afternoon
IELTS (03 Months) – Afternoon
FAISALABAD CAMPUS
Degree Programs
MA English with Chinese Language – Morning & Afternoon
BS English – Morning
Functional Courses
Diploma English (01 semester) – Morning & Afternoon
Certificate English (01 semester) – Morning & Afternoon
IELTS (10 Weeks) – Afternoon
HYDERABAD CAMPUS
Degree Programs
MA English Linguistics & Literature – Afternoon
MA English Language Teaching (ELT) – Afternoon
BS English – Morning
Functional Courses
Diploma English (01 Semester) – Morning / Afternoon
Certificate English (01 semester) – Evening
KARACHI CAMPUS
Degree Programs
MA English Linguistics & Literature – Morning /
Evening
MA English Language Teaching (ELT) – Morning /
Evening
BS English – Morning
Functional Courses
Advanced Diploma English (01 year) – Morning /
Evening
Diploma, Certificate & Foundation in English –
Morning / Evening
LAHORE CAMPUS
Degree Programs
MA English Linguistics & Literature – Morning /
Afternoon
BS English – Morning & Afternoon
Functional Courses
Diploma English (01 semester) – Morning / Afternoon
Certificate English (01 semester) – Morning / Afternoon
Short Courses – 08 Weeks
English Speaking Proficiency – Morning / Evening
IELTS – Morning / Afternoon
PESHAWAR CAMPUS
Degree Programs
MA English Linguistics & Literature – Morning and Afternoon
BS English – Morning & Afternoon
Functional Courses
Diploma, Certificate and Foundation English
(01 semester each) – (Morning / Afternoon)
IELTS (1 Month) – (Morning / Afternoon)
QUETTA CAMPUS
Degree Programs
MA English Linguistics & Literature – Morning and Afternoon
BS English with French – Morning / Afternoon
Functional Courses
Diploma English (01 semester)
Certificate English (01 semester – Morning /
Afternoon
English Speaking Proficiency (03 months)
MULTAN CAMPUS
Degree Programs
MA English Linguistics & Literature – Morning,
Evening & Weekend
MA ELT – Afternoon
BS English – Morning / Afternoon
Functional Courses
Diploma English (01 semester) – Morning & Evening
Certificate English (01 semester) – Evening
Short Courses (03 months) Morning & Evening
English Proficiency Course
IELTS – Morning / Evening
Learn More About NUML University Offers:
2. NUML Foreign Scholarship Criteria 2020 Chinese, French and German
3. NUML University Online Admission 2020 Form Test Date
4. NUML University Islamabad Jobs 2020 Latest Careers Date
5. Confucius Institute NUML Islamabad Chinese Language Course
6. NUML Lahore Campus Admissions in Ielts English Speaking Skills