Nur Foundation Internship Program 2020 Apply Online
Nur foundation is providing student leadership program for bachelor degree holders. Nur foundation Year round Internship Opportunities are available for Undergraduate and Graduate Students, while winter/Summer Internship is arranged for Intermediate /O & A-Level/Equivalent Students.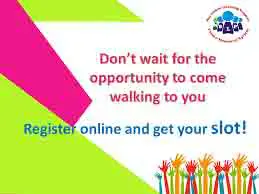 All upcoming opportunities will be advertised and circulated year round online and with Schools, Colleges and Universities.
NUR Student Leadership Program by Fatima Memorial System
FMS offers internship opportunities to various departments including Psychiatry, Nutritional Sciences, Microbiology, Community Development, Planning and Development, and Nur Centre for Research and Policy. The internship is for 4/6 weeks and is open to students enrolled in Intermediate and Undergraduate degree programs.
Internship application Deadline to apply June 3, 2020
Applicants can also submit application forms online: Click Here
Nur foundation is providing training programs to the students of Pakistan and give them opportunities and make them skilled professional by providing leadership program.
What about Nur Foundation:
4000 No. of Interns and Counting
200 Student Engagement Activities and Counting
50 Affiliated Institutions and Counting
22 Years of Establishment and Counting
Read Also: CFE College of Commerce and Science Admissions 2020 Application Form