Kennedy Lugar Youth exchange and study program offer fully funded USA United States of America Scholarships for Pakistani 9th and 10th class students. This one year program is highly professional program for Matric students of Pakistan.
Interested students who meet the following criteria can take printout of Preliminary Application From the website or Facebook page and send the filled application along with the required Documents to iEARN Center, Karachi.
By submitting scholarship application forms parents can support their children's to study in US for one year.
Last date for submission of YES 2023-24 preliminary application is 27 September 2023
US Embassy of Pakistan department of state United states of America for more information yestpk.org be a Youth ambassador and say Yes to studying in United states.
ELIGIBILITY CRITERIA
Pakistani citizen and reside in Pakistan.
Secondary school students in their home country (Pakistan) who are currently (Academic year 2023- 24) enrolled in 9th or 10th grade or 'O' Levels students.
Minimum 15 years of age and not older than 17 years on August 1, 2023.
Minimum 60% marks in all major/core subjects (English, Mathematics, Sciences) in the last class attended; overall minimum average 60% marks for the past three years. (Students with a gap year or a repeated year are ineligible.)
Can communicate in English. Minimum 60% marks in the last English exam (2020-21) and minimum 60% marks in previous two years (2019-20 and 2021).
Must not have traveled to the United States. Note: Minimum 60% marks in all subjects in the examination that will be held before departure to the U.S.A. (The annual exams that will be held in 2023). Students will be required to send their mark sheets of the last examination when they receive the mark sheets.
STEP-2 Entry Test
After the initial Preliminary Application screening, short listed applicants will be notified for YES
Entry Test (proctored essays) through letters sent to their address mentioned in the Preliminary
Applications.
STEP-3 Interviews
Students who pass the Entry Test will be sent/couriered Interview letters with YES Final
Applications.
Students will be required to fill up YES Final Application and appear in interviews. (Students
must come with completed YES Final Application along with required documents.
STEP-4 ELTIS
Students who get through the interview will be required to take English Language Proficiency
Test.
STEP-5 Final Evaluation
Final selection of students will be based on Entry Test, Interview, and neatly filled-out completed YES
Final Application with all required documents and ELTiS test score.
The finalists will be notified by a letter and Scholarship Acceptance form from the YES Program Director.
Keep checking the announcement section of YES website or Facebook page for updates and information.
Read Also: OPF Scholarships 2024 Form for Overseas Pakistani Eligibility Criteria
We have received over 5,600 preliminary applications for 75 seats from all over Pakistan. The applicants shortlisted for entry tests or interviews from every city and village from Pakistan have been informed through letters.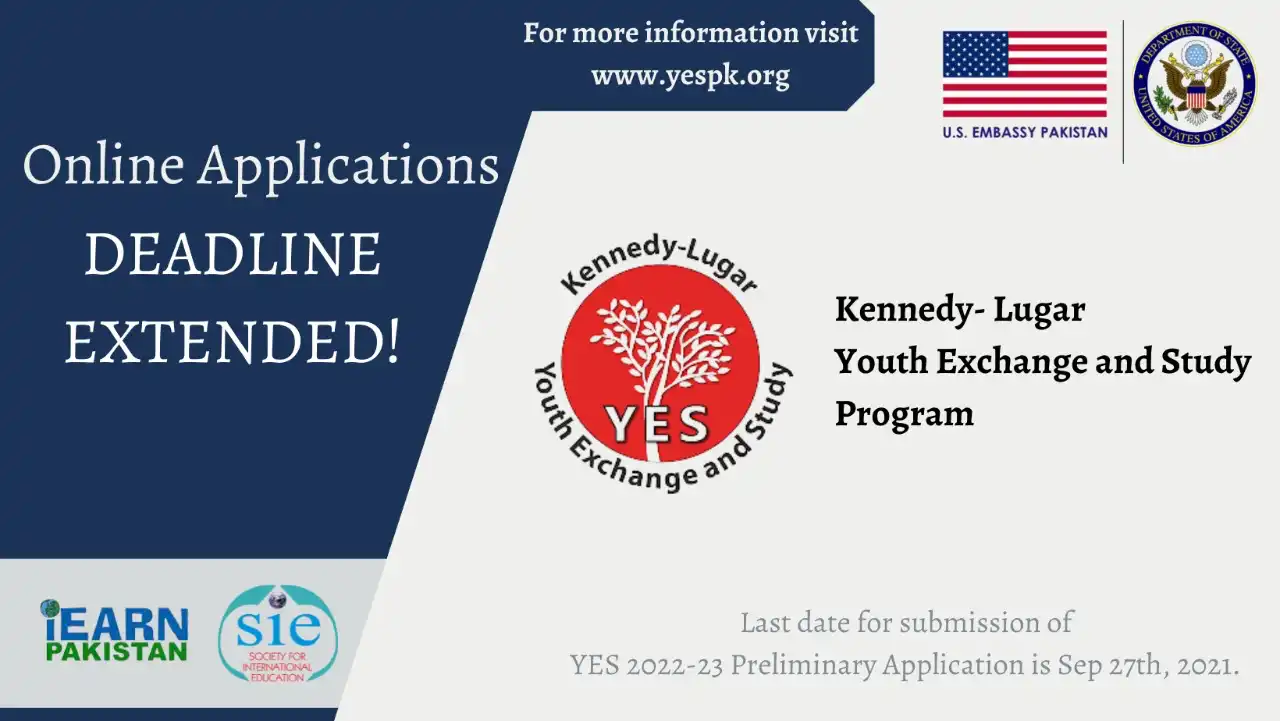 Read Also: Akhuwat Fellowship Program 2023 Online Application Form
The students who appeared for the interviews will be informed if they are shortlisted by the end of November or early December 2023.
Read Also: Scholarships for SSC Matric Science Students by Pakistan Science Foundation