PakTurk International Schools and Colleges offering scholarship opportunities for students of Class 6th to 9th limited seats available in preschool to matric /F.sc and O level.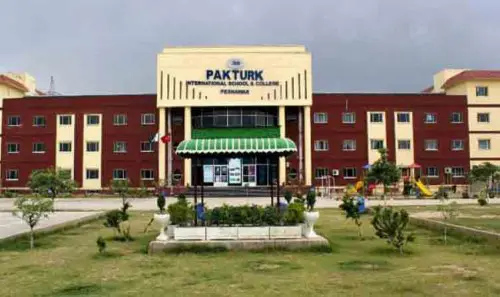 The registration deadline:
Entry Test Date:
TEST STARTS AT 9:00 AM SIMULTANEOUSLY IN ALL EXAM CENTERS.
THE CANDIDATES SHOULD CONTACT TO THE CONCERNED PAKTURK BRANCH FOR THE REGISTRATIONS.
ENTRY TEST FEE: CONTACT TO CONCERNED PAKTURK BRANCH
TEST IS MCQ BASED AND QUESTIONS ARE FROM THE SUBJECTS OF ENGLISH, MATHS, SCIENCE, URDU, ISLAMIYAT AND APTITUDE (IQ).
RESULTS WILL BE ANNOUNCED THROUGH PAKTURK.EDU.PK
HOSTEL FACILITY IS AVAILABLE FOR THE STUDENTS OF CLASS 6 AND ONWARD.
PAKTURK OFFERS HIGHLY QUALIFIED AND EXPERIENCED FACULTY MEMBERS, MODERN EDUCATION TOOLS AND EMPHASIS ON CHARACTER BUILDING EDUCATION.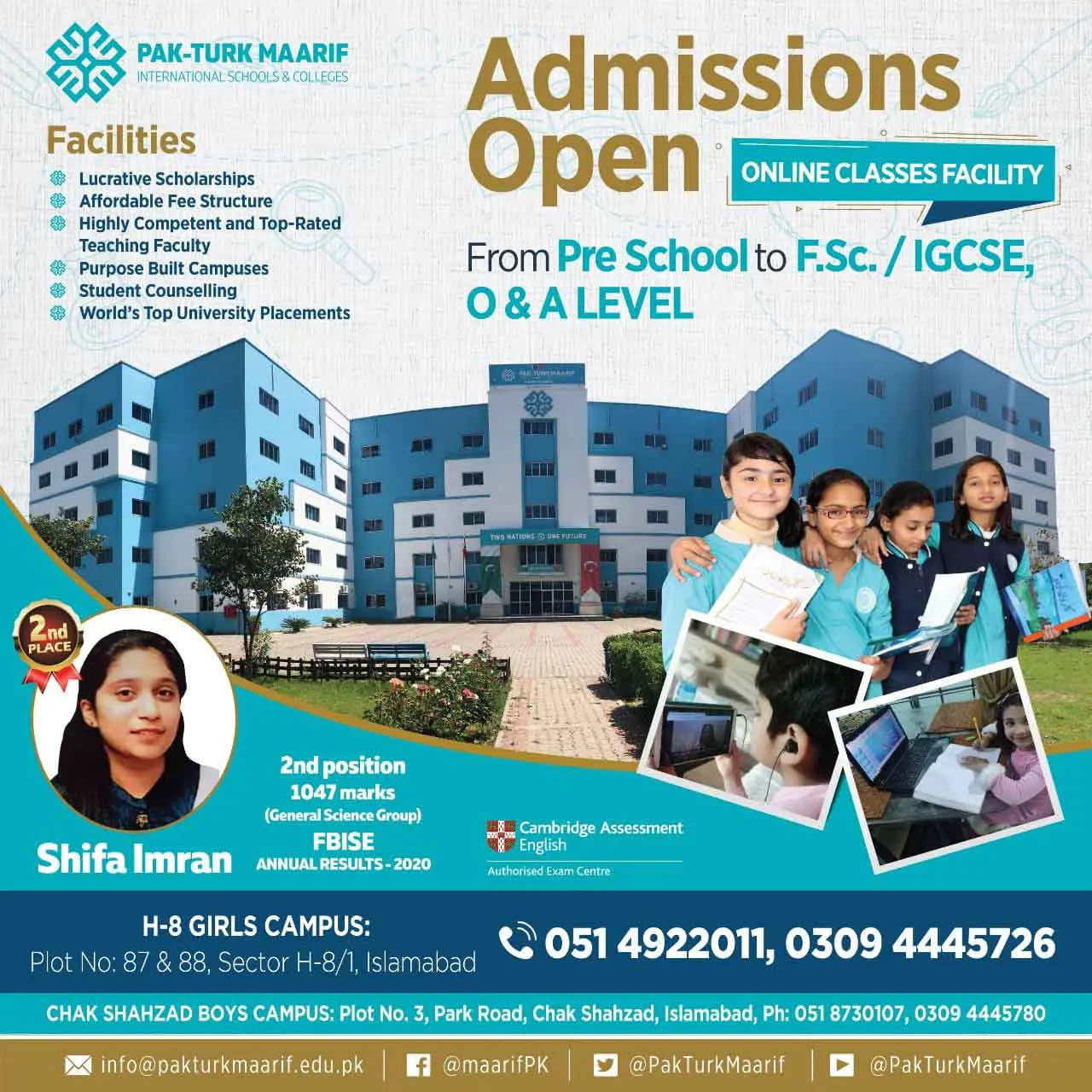 The students from Islamabad, Lahore, Karachi, Multan, Khairpur, Jamshoro, Hyderabad and Quetta and Islamabad.
Pak Turk Maarif Scholarship 2023: Apply Online